Are you looking for a healthy and delicious vegan carrot cake recipe that is moist, flavorful, and perfect for any occasion? Look no further!
Our vegan carrot cake recipe is made with wholesome ingredients and is easy to make. It is perfect for those who follow a vegan or plant-based diet, or anyone who loves carrot cake.
What You Need To Make Vegan Carrot Cake Recipe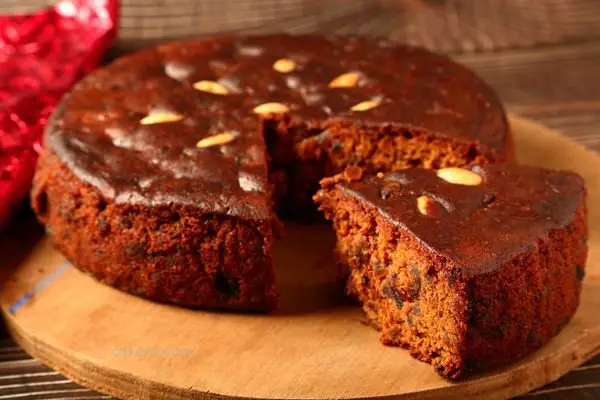 flour
cinnamon
cloves
baking soda
tapioca starch
salt
hot water
seed meal
vanilla extract
dried currants
carrots
almonds (Optional)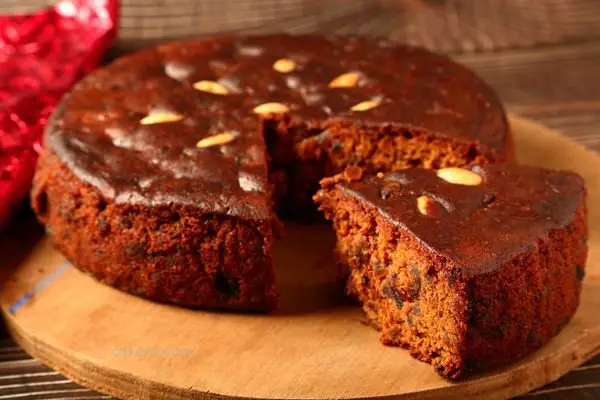 How To Make Vegan Carrot Cake
Ingredients  
½

teaspoon

salt

2

teaspoons

tapioca starch (Optional)

4

teaspoons

baking soda

1

tablespoon

ground cloves

1 ½

tablespoons

ground cinnamon

¼

cup soy flour

(Optional)

2

cups

whole wheat flour

1 ½

cups

hot water

2

cups

packed brown sugar

4

teaspoons

vanilla extract

¾

cup

dried currants (Optional)

½

cup

blanched slivered almonds (Optional)
Instructions 
To begin, preheat your oven to 350 degrees F (175 degrees C) and prepare a 9x13 inch baking pan with cooking spray.

In a mixing bowl, whisk together the whole wheat flour, soy flour, cinnamon, ground cloves, baking soda, tapioca starch, and salt until blended. This will ensure your cake is light and airy, with a perfect crumb.

Bake in the preheated oven until a toothpick inserted into the center comes out clean, about 30 minutes. Cool in the pan for 10 minutes before removing to cool completely on a wire rack.
Pro Tips for Making Vegan Carrot Cake
Use Appropriate Ingredients
The first and most crucial step to making a delicious vegan carrot cake is to use appropriate ingredients.
Traditional carrot cake is made with eggs, butter, and milk, but vegan carrot cake requires substitutes for these ingredients.
Use flax eggs instead of eggs, vegan butter or coconut oil instead of butter, and plant-based milk like almond or soy milk instead of regular milk.
Add Flavors
Carrot cake is not just about carrots; it is also about the spices and flavors that make it so delicious.
The addition of cinnamon, nutmeg, and vanilla extract to the batter can add depth and complexity to the cake. You can also add other flavors like orange zest, raisins, or shredded coconut to the batter for added texture and taste.
Grate the Carrots
To ensure that your vegan carrot cake is moist and flavorful, it is essential to grate the carrots finely.
Finely grated carrots will blend well with the batter and distribute moisture evenly throughout the cake.
This will help prevent the cake from being dry and crumbly.
Don't Overmix the Batter
When making a vegan carrot cake, it is important not to overmix the batter. Overmixing can result in a dense and heavy cake.
Mix the ingredients until just combined, and then stop. This will ensure that your cake is light and fluffy.
Conclusion
Our vegan carrot cake recipe is a perfect choice for those who are looking for a delicious, healthy, and easy-to-make cake. With its moist and flavorful texture, it is sure to impress your friends and family. Give it a try and see for yourself why this recipe is amazing!
You May Also Like