Torta caprese is an Italian classic cake made with chocolate and almonds or hazelnuts. The cake is widely recognized and notably famous in adjacent Naples, Italy of Torta Caprese Cake, named after the island of Capri from which it comes.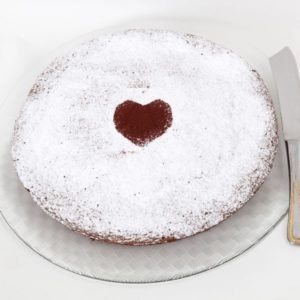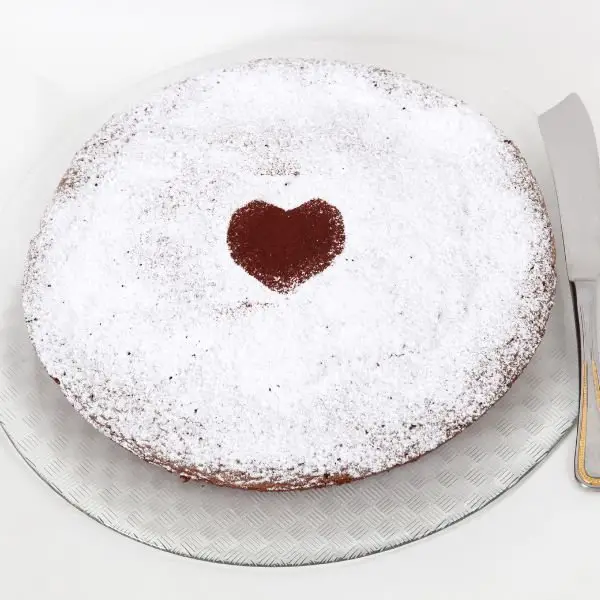 Torta Caprese (Italian Flourless Chocolate Cake) Recipe
Torta Caprese is a flourless chocolate cake from the Italian island of Capri. It's rich, chocolatey, and deep, with a great texture made with ground almonds. With a sprinkling of powdered sugar or a scoop of ice cream, serve this Caprese cake.
Ingredients  
2 and ¼

cups

 ground almonds (200g) aka regular almond flour US

¾ 

cup

 caster sugar (superfine) (140g)

5 

oz 

dark chocolate (140g)

4

pic

 large eggs ,separated

10 

tablespoons

 butter at room temperature (140g) plus extra for greasing

1 

teaspoon

 lemon juice

1

 pinch

 fine salt

powdered sugar (icing sugar) for dusting on top
Equipment
8.5

inch

springform cake tin

Baking parchment
Instructions 
Preparation steps
Using parchment paper, line an 8.5-inch springform cake pan with butter and lightly grease the sides.

Separate the egg whites and yolks into two bowls with care. 12 cup (90g) sugar, 12 cup (140g) sugar, 12 cup (140g) sugar, 12 cup (140g) sugar, 12 cup (140g) sugar, 12 cup ( (50g). Preheat the oven to 350 degrees Fahrenheit (180C).
To make Torta Caprese
To begin, melt the chocolate in a basin over a slowly simmering saucepan of water. Set aside the chocolate with a pinch of salt.

In a separate dish, beat the butter with 12 cup (90g) sugar until light and fluffy, using an electric mixer.

Whisk the egg yolk into the butter until it is completely incorporated. Using a spatula or a wooden spoon, fold the ground almonds into the mixture.

Stir the melted chocolate into the almond mixture until everything is well blended.

Next, beat the egg whites and lemon juice to soft peaks with a clean electric whisk. Add 14 cup (50g) of sugar a little at a time, whisking constantly, until stiff peaks form. They should have a glossy finish, similar to meringue.

Gently fold one-third of the egg white into the chocolate mixture at a time until no white streaks remain. Make sure you do it slowly and softly so you don't lose all of the air.

Bake for 30 minutes after transferring the batter to a prepared cake tin. Remove the cake from the oven and set it aside to cool before removing it from the pan.

Dust with powdered sugar before serving.
Notes
Nutrition Information:
Carbohydrates: 16g
Protein: 5g
Fat: 18g
Saturated Fat: 7g
Polyunsaturated Fat: 1g
Monounsaturated Fat: 3g
Trans Fat: 1g
Cholesterol: 60mg
Sodium: 82mg
Potassium: 80mg
Fiber: 2g
Sugar: 11g
Vitamin A: 281IU
Vitamin C: 1mg
Calcium: 41mg
Iron: 2mg
Final Thought:
Torta Caprese is an Italian chocolate cake made without flour that originated on the island of Capri. It's rich and chocolatey, with a dense and delectable texture, and it's made with ground almonds. With a sprinkle of powdered sugar or a scoop of ice cream, serve this Caprese cake.