Looking for a unique and delicious dessert? Check out the Almond Mango Cake Recipe! It blends the nutty taste of almonds with the tropical sweetness of mango for an impressive treat.
Whether you're looking for a festive treat for the holidays, a refreshing summer dessert, or a high-protein snack, there is an almond mango cake recipe out there for you. From eggless options to flourless versions, there are plenty of ways to make this cake your own. So why not try something new and whip up an almond mango cake today?
Key Almond Mango Cake Ingredients & Why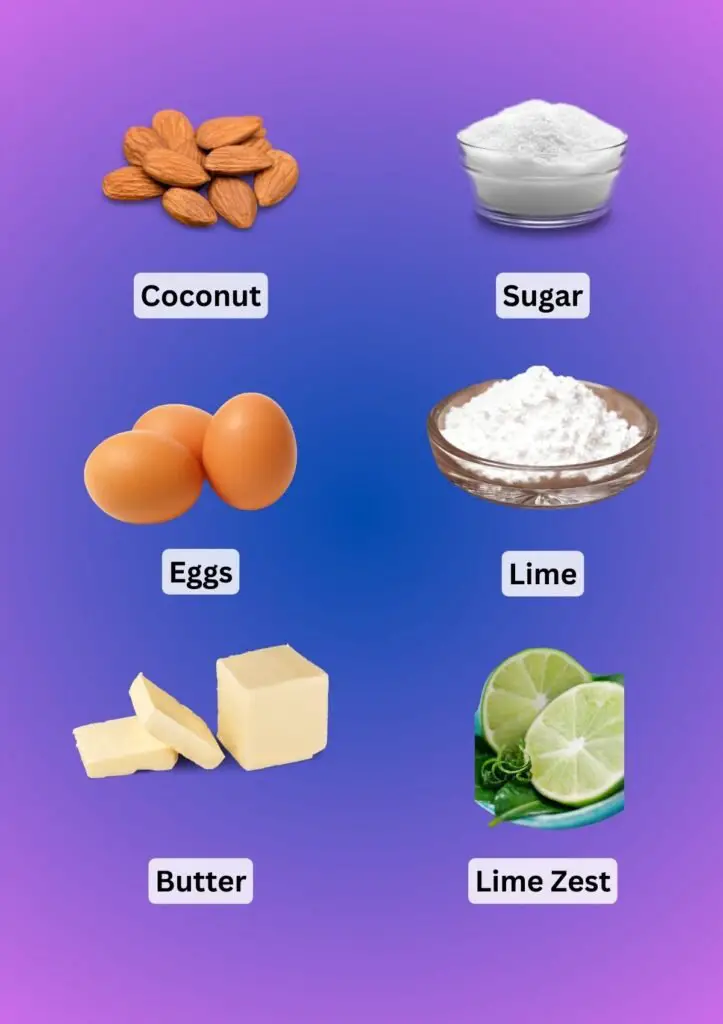 Almonds
Ground almonds enhance cake texture and flavor.
Sugar sweetens the cake, balancing mango tartness (1/4 to 1 1/3 cups vary).
Eggs bind and structure the batter, usually 4-5 eggs.
Baking Powder
Baking powder leavens, making the cake fluffy.
Butter
Butter enriches and flavors, choose salted or unsalted.
Lime Zest
Lime zest adds tang to select recipes.
Vanilla Extract
Vanilla extract offers sweet, aromatic notes.
Oil
Oil or butter adds moisture to some recipes.
Cream cheese for frosting in certain recipes.
How Do You Make The Best Almond Mango Cake?
Blend mangoes until smooth for roughly 2 cups of puree.
Place almonds, sugar, and baking powder in a food processor for a quick mix.
Mix thoroughly, then pour and blend for a smooth result.
Add the eggs one by one.
Carefully place the batter in a greased 20 cm cake tin.
Achieve perfection: Bake at 180°C for 1 hour.
Let it cool in the tin for 10 minutes.
Pro Tips For Making Almond Mango Cake Recipe
Choose ripe, unblemished mangos for the cake.
Enhance the cake's health and nutrition with almond, oat, and whole wheat flour.
Moisten and flavor the cake by adding sweetened mango pulp to the batter.
Elevate the cake with a delightful mango curd or whipped mango frosting topping.
Add sliced or chopped almonds on top for extra crunch and flavor.
For an icebox cake, refrigerate for 4 hours or overnight to set layers and blend flavors.
How to Store Almond Mango Cake
For short-term storage, refrigerate the cake. Cover it with an upturned bowl or cake keeper to preserve moisture and prevent odors.
For longer storage, freeze the cake. Wrap it in plastic and then aluminum foil. It's good in the freezer for up to 4 months.
If the cake has mango curd, keep it in the fridge for 4-5 days. Store the cake and curd separately, and assemble when ready to serve.
Can You Freeze Almond Mango Cake?
Freeze almond mango cake—though the top's texture may change. Several mango cake recipes offer freezing options: thaw frozen mango slightly for a flourless mango cake, freeze mango pound cake, use thawed mango chunks for mango almond icebox cake, and safely assume freezing for mango almond cake. Lastly, store gluten-free mango blueberry cake slices in the freezer for 2-3 months, tightly wrapped in plastic or foil to prevent freezer burn.
Frequently Asked Questions About Almond Mango Cake
Is almond mango cake eggless?
Almond mango cake recipes vary in their use of eggs. For instance, passionateaboutbaking.com offers an eggless version, whereas food.com incorporates eggs.
How long does almond mango cake keep?
Almond mango cake, as suggested by sharmispassions.com, can be stored at room temperature for one day or refrigerated for up to two days.
Can almond mango cake be made in the microwave?
While you can microwave almond mango cake, the oven yields better results, as per bakewithshivesh.com.
What other combinations can be used with mangoes?
Elevate your mango experience by pairing them with an array of flavors like cardamom, lime, and coconut. For instance, check out the baking-sense.com recipe that combines mangoes with almond flour and a subtle hint of lime.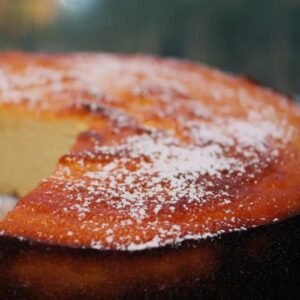 Almond Mango Cake Recipe
Looking for a unique and delicious dessert? Check out the Almond Mango Cake Recipe! It blends the nutty taste of almonds with the tropical sweetness of mango for an impressive treat.
Ingredients  
2

mangoes,

peeled

2

cups

ground almonds

1⁄2

cup

sugar

1

teaspoon

baking powder
Instructions 
Achieve about 2 cups of smooth puree by blending mangoes until they are smooth.

In a food processor, blend together almonds, sugar, and baking powder.

First, thoroughly combine the ingredients, then smoothly pour and blend them.

Add eggs sequentially for clarity.

Gently transfer the batter into a well-greased 20 cm cake tin.

Set your oven to 180°C and bake for 1 hour.

Allow it to cool in the tin for a duration of 10 minutes.