we believe that eating healthy should never compromise taste. If you're a fan of carrot cake, you might feel that it's an indulgence that you can only enjoy on special occasions because it's typically loaded with sugar, fat and calories. But what if we told you that you can have your cake and eat it too? Our recipe for a healthier, moist and delicious carrot cake will satisfy your cravings without leaving you feeling guilty.
What You Need To Make Skinny Carrot Cake Recipe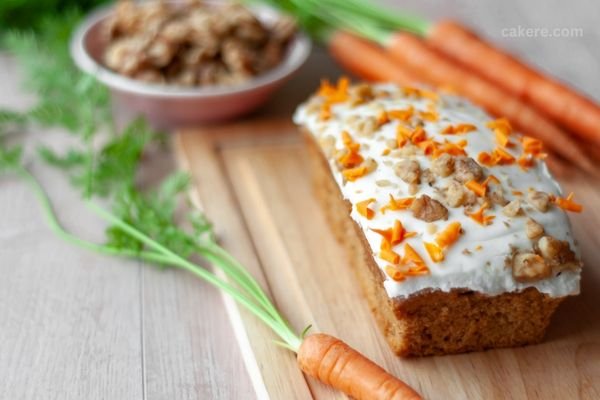 flour
sugar
baking soda
baking powder
cinnamon
pumpkin pie spice
salt
vanilla extract
carrots
applesauce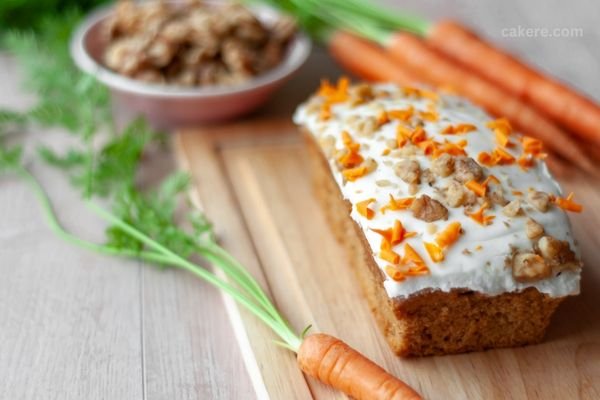 How To Make Skinny Carrot Cake
Ingredients  
1

teaspoon

ground cinnamon

½

teaspoon

baking powder

2

teaspoons

baking soda

¼

cup

brown sugar

½

cup

white sugar

1 ½

cups

all-purpose flour

1

teaspoon

pumpkin pie spice

½

teaspoon

salt

⅓

cup

egg whites

2

teaspoons

vanilla extract

2

cups

shredded carrots

1

cup

unsweetened applesauce
Instructions 
Before baking, let's make sure the oven is ready! Start by preheating the oven to 350 degrees Fahrenheit (175 degrees Celsius). Then, take an 8-inch round cake pan and coat it with cooking spray.

Next, in a large mixing bowl, combine flour, white sugar, brown sugar, baking soda, baking powder, cinnamon, pumpkin pie spice, and salt. Whisk all the ingredients together until they are well combined.

it's time to prepare the egg whites and vanilla extract. In a separate small bowl, beat the two ingredients together using an electric mixer until they become fluffy and light.

For the carrot, place them in a food processor and pulse them until they are finely grated. Be careful not to turn them into a pulp, which can make the cake texture undesirable.

Afterward, mix the carrots and applesauce into the flour mixture. Stir well until everything is thoroughly combined. Then, add the egg white mixture and fold it into the batter until it's well incorporated.

Now it's time to put the batter into the prepared cake pan. Spoon it in evenly and spread it out to make sure the cake bakes evenly. Bake in the preheated oven for 27 to 30 minutes, or until a knife inserted into the center comes out clean, and the cake is pulling away from the sides of the pan.

Finally, take the cake out of the oven and let it cool completely on a wire rack. Once it's cool, it's ready to be served!
Pro Tips for Making Skinny Carrot Cake
Carrot cake is a classic dessert that is loved by many. However, the traditional recipe can be high in calories, fat, and sugar. Fortunately, with a few simple tweaks, you can make a skinny carrot cake that is just as delicious but much healthier. In this article, we'll provide you with some pro tips for making a skinny carrot cake that you and your family will love.
Whole wheat flour: This flour is a healthier alternative to all-purpose flour, as it is higher in fiber and nutrients.
Unsweetened applesauce: Applesauce can replace some or all of the butter or oil in a recipe, reducing the overall fat content.
Honey: Honey is a natural sweetener that is healthier than refined sugar.
Carrots: Of course, the star ingredient in carrot cake is the carrots themselves! They are packed with nutrients and fiber.
Spices: Cinnamon, nutmeg, and ginger add a warm and delicious flavor to the cake.
Conclusion
In conclusion, our skinny carrot cake recipe is a great option for anyone who loves carrot cake but wants to indulge in a healthier version of this classic dessert. Our recipe is low in calories and sugar, but still tastes amazing. Give it a try and let us know what you think!
You May Also Like