A delicious dish with one or more layers is called cheesecake. A mixture of soft, fresh cheese, eggs, and sugar makes up the main layer, which is also the thickest. If there is a bottom layer, it typically comprises of a base made of pastry, sponge cake, or crushed cookies or graham crackers.
What You Need To Make Salted Caramel Chocolate Cheesecake Cake Recipe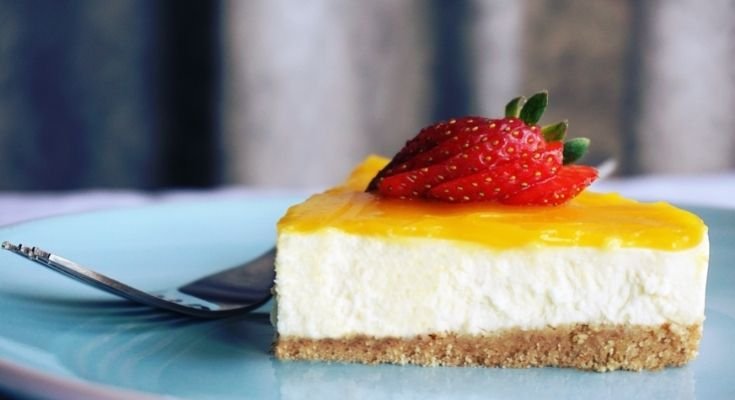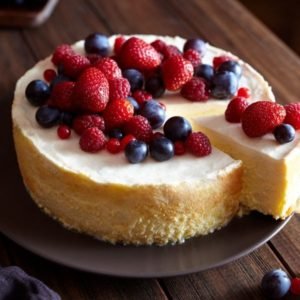 Salted Caramel Chocolate Cheesecake Cake Recipe
Delicious chocolate layers with a cheesecake middle make up the salted caramel cheesecake cake. frosted with rich chocolate ganache and salted caramel buttercream!
Ingredients  
For the cheesecake:
2

packages

(8 ounce each) cream cheese, softened

⅔

cup

granulated sugar

pinch of salt

2

pic

large eggs

⅓

cup

sour cream

⅓

cup

heavy cream

1

teaspoon

vanilla
For the frosting:
1

cup

unsalted butter, softened

½

cup

caramel sauce (homemade caramel sauce or jarred is fine

4

cup

powdered sugar

2

Tablespoons

milk

½

tsp

kosher salt
For the ganache:
4

ounce

dark chocolate

⅓

cup

heavy cream

2

Tablespoons

caramel sauce

pinch of kosher salt
Instructions 
Begin by preheating the oven to 325°. Next, take a 9-in. springform pan and line the bottom with parchment paper, then grease the paper.

In a large mixing bowl, beat the cream cheese and sugar together until the mixture becomes smooth. Afterwards, add the sour cream, flour and vanilla, then beat everything together. Gradually add in the eggs and beat on low speed until the ingredients are just blended. Pour the mixture into the prepared pan and place it on a baking sheet.

Bake the mixture until the center is set, which should take around 40-50 minutes. After baking, let it cool on a wire rack for about 10 minutes. Loosen the sides from the pan using a knife, then let it cool for an additional hour. Once the cheesecake is completely cooled, cover it and refrigerate until it's time to assemble the final product.

For the cake, increase the oven temperature to 350°. Take two 9-in. round baking pans and grease them, then line the bottoms of each pan with parchment paper.

In a separate large mixing bowl, beat the sugar, oil, buttermilk, eggs, food coloring, vinegar and vanilla together until they're well blended. In another bowl, whisk the flour, cocoa, baking soda and salt together, then gradually beat the mixture into the sugar blend.

Pour the mixture into the prepared pans and bake it until a toothpick inserted in the center comes out clean. This should take about 30-35 minutes. Let the cake cool in the pans for about 10 minutes before removing them and the parchment paper. Allow the cake to cool completely.

To make the frosting, take a large mixing bowl and beat the cream cheese, butter and vanilla until the mixture is smooth. Gradually beat in enough confectioners' sugar until the desired consistency is reached.

Place one cake layer on a serving plate, then spread 1 cup of frosting over it. Carefully place the cheesecake over the frosting, then spread another 1 cup of frosting over the cheesecake. Place the remaining cake layer on top, then frost the top and sides of the cake with the remaining frosting. Refrigerate the cake overnight before serving.
Notes
Nutrition Information:
Fat: 22g
Saturated Fat: 13g
Trans Fat: 0g
Unsaturated Fat: 7g
Cholesterol: 75mg
Sodium: 396mg
Carbohydrates: 79g
Fiber: 1g
Sugar: 64g
Protein: 4g
Pro Tips for Making Salted Caramel Chocolate Cheesecake Cake
Are you looking for a show-stopping dessert that will leave your guests in awe? Look no further than the Salted Caramel Chocolate Cheesecake Cake. This decadent dessert combines rich chocolate cake layers with creamy cheesecake, all swirled together with a homemade salted caramel sauce. It's a dessert that's sure to impress, but can be a bit intimidating to make. That's why we've put together these pro tips to help you create the perfect Salted Caramel Chocolate Cheesecake Cake.
Start with a Great Recipe
The key to a successful Salted Caramel Chocolate Cheesecake Cake is starting with a great recipe. Look for recipes from trusted sources, like reputable food bloggers or cooking websites. Read through the recipe carefully before starting and make sure you have all the necessary ingredients and equipment on hand. You don't want to get halfway through making the cake only to realize you're missing a crucial ingredient.
Use Quality Ingredients
When it comes to baking, the quality of your ingredients really does make a difference. Use the best quality ingredients you can afford, especially when it comes to chocolate and cream cheese. Opt for high-quality chocolate with at least 60% cocoa solids, and make sure your cream cheese is at room temperature before using it in the cheesecake layer.
Don't Overmix Your Batter
Overmixing your cake batter can lead to a tough and dense cake. To avoid this, mix your batter just until the ingredients are incorporated. Be gentle when folding in the dry ingredients, and avoid overmixing once the wet and dry ingredients have been combined. This will help ensure your cake layers are light and fluffy.
Use a Water Bath for the Cheesecake Layer
Baking the cheesecake layer in a water bath helps prevent cracking and ensures even cooking. To do this, wrap the outside of your springform pan in aluminum foil to prevent any water from seeping in, then place the pan in a larger roasting pan. Fill the roasting pan with hot water so it comes up about 1 inch on the side of the springform pan. This will help ensure your cheesecake layer comes out creamy and smooth.
Make Your Own Caramel Sauce

While you can certainly use store-bought caramel sauce for this recipe, making your own caramel sauce is really quite easy and the results are far superior. Simply heat granulated sugar over medium heat until it melts and turns amber in color, then add butter, heavy cream, and a pinch of salt. Cook for a few minutes until the sauce is thick and glossy, then let it cool before using in the recipe.
Chill Your Cake Layers
Before assembling your cake, make sure your cake layers are completely cool. This will make them easier to work with and will help prevent the cheesecake layer from melting. If you're short on time, you can even bake your cake layers a day in advance and store them in the refrigerator until you're ready to assemble the cake.
Use a Offset Spatula for Smoothing
When it comes to frosting and decorating your cake, an offset spatula is your best friend. Use it to smooth out the layers of cheesecake and frosting between the cake layers, as well as to create a smooth and even coating of frosting on the outside of the cake. A little bit of practice with an offset spatula can go a long way in making your cake look polished and professional.
Conclusion
In conclusion, if you're looking for a show-stopping dessert that is sure to impress, this cheesecake layered red velvet cake is the way to go. Not only is it delicious, but it is also visually stunning, making it the perfect dessert for any special occasion. With its moist and fluffy cake layers, creamy cheesecake filling, and rich cream cheese frosting, this dessert is a crowd-pleaser that is sure to be a hit.
You May Also Like