Angel food cake is a light, airy dessert that has been a staple in the baking world for centuries. However, for those who are gluten intolerant or have celiac disease, enjoying this classic treat can be a challenge. That's where this recipe for gluten-free angel food cake comes in! With a few simple ingredient swaps, you can have a delicious and fluffy angel food cake that's safe for those with gluten sensitivities.
What You Need To Make Gluten-Free Angel Food Cake Recipe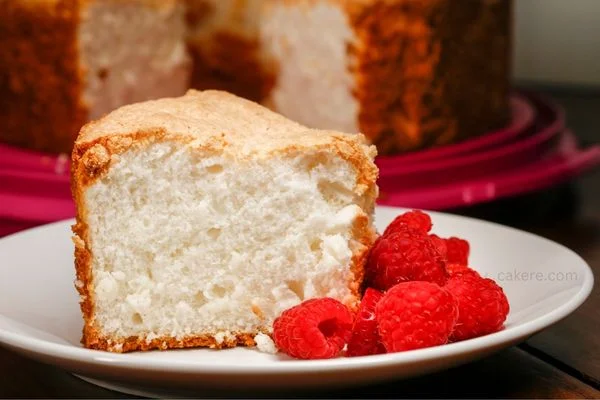 egg whites
cream of tartar
salt
sugar
pure vanilla extract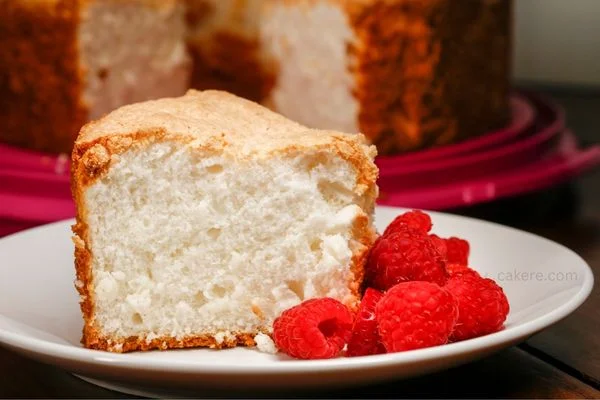 How To Make Gluten-Free Angel Food Cake
Ingredients  
1

teaspoon

pure vanilla extract

1 ½

cups

white sugar

1

pinch

salt

2

teaspoons

cream of tartar

18

large

egg whites

¼

teaspoon

xanthan gum

½

cup 

powdered sugar

1

cup

white rice flour
Instructions 
Begin by preheating your oven to 350 degrees F (175 degrees C). This will give your cake enough time to warm up while you're mixing your ingredients.

Next, it's time to sift the dry ingredients. Combine the rice flour, powdered sugar, and xanthan gum in a sieve and sift them 3 times to ensure a smooth and airy cake.

In a large glass, metal, or ceramic bowl, beat the egg whites on high speed until they start to get foamy. As they become more fluffy, add the cream of tartar and salt. Keep beating until stiff peaks form. Then mix in the white sugar and vanilla extract.

Now, it's time to combine the egg whites and the flour mixture. Dollop some egg whites into a large, flat bowl, then sprinkle some flour mixture on top. Continue to layer the egg whites and flour mixture, then gently fold them together.

Spoon the batter into a 2-part angel food cake pan. Make sure to pour it evenly so that the cake bakes evenly.

Bake the cake in the oven until the top is golden brown and a knife comes out clean when inserted in the center. This will take between 50 and 60 minutes. Remove the cake from the oven and let it rest for no more than 5 minutes. Then, immediately flip it upside down and rest it on a wine bottle until completely cool, which will take between 1 and 2 hours.

Once the cake has cooled, turn it over and run a knife around the edge if needed to loosen. Then, flip it over onto a cake stand and remove it from the pan. Your angel food cake is now ready to be served and enjoyed!
Pro Tips for Making Delicious Gluten-Free Angel Food Cake
Are you looking for a sweet treat that's both delicious and gluten-free? Look no further than angel food cake! This light and fluffy dessert is perfect for those with gluten sensitivities, and with these pro tips, you can make a cake that's so good, even those without gluten restrictions will love it.
Use fresh eggs for the best results.
Make sure your egg whites are at room temperature before beating them.
Don't overbeat the egg whites – this can cause the cake to collapse.
Don't skip the cream of tartar – it helps stabilize the egg whites and is key to getting a fluffy cake.
Be gentle when folding the flour mixture into the egg whites – overmixing can result in a dense cake.
Don't grease the pan – this will cause the cake to stick and can result in a sunken center.
Cool the cake completely in the pan before removing it – this will help prevent it from collapsing.
Variations on the Classic Angel Food Cake
Once you've mastered the classic angel food cake recipe, why not try some variations to switch things up? Here are a few ideas:
Add in some flavor with a tsp of almond extract, lemon juice, or cocoa powder.
Top the cake with fresh fruit and whipped cream for a summery dessert.
Make a chocolate angel food cake by adding in 2 tbsp of cocoa powder with the flour.
Make mini angel food cakes by pouring the batter into muffin tins and baking for 20-25 minutes.
Conclusion
This gluten-free angel food cake recipe is a great alternative for those who need to avoid gluten in their diets. The combination of gluten-free flour, egg whites, and extracts create a light and fluffy cake that is sure to satisfy any sweet tooth. Serve on its own or topped with fresh fruit for a delicious dessert option.
You May Also Like