Welcome to our comprehensive guide on how to make the perfect Red Velvet Cheesecake that will have your taste buds dancing with joy! In this article, we will be sharing our secret recipe with you, along with some tips and tricks to make your cheesecake stand out from the crowd. Our recipe has been tried and tested, and we guarantee that it will be the best cheesecake you've ever tasted!
What You Need To Make Red Velvet Cheesecake Recipe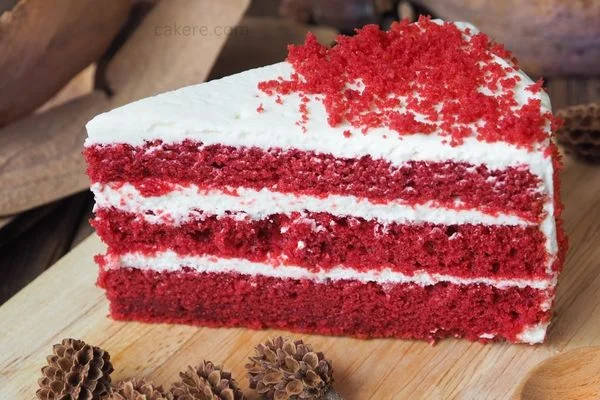 all-purpose flour
salt
baking soda
cocoa powder
oil
vanilla extract
vinegar
red food coloring
water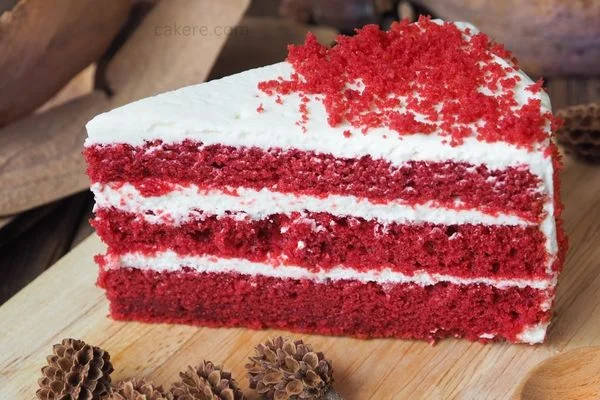 How To Make Red Velvet Cheesecake
Ingredients  
½

cup

vegetable oil

1

tablespoon

unsweetened cocoa powder

1

teaspoon

baking soda

1

teaspoon

salt

2 ½

cups

all-purpose flour, sifted

2

eggs

1

teaspoon

vanilla extract

1

teaspoon

white vinegar

1 ½

cups

white sugar

1

cup

buttermilk

2

tablespoons

red food coloring

2

tablespoons

water
Instructions 
To begin, preheat your oven to a temperature of 350 degrees Fahrenheit (175 degrees Celsius) and apply cooking spray onto 2, 9-inch springform pans.

Next, take a large bowl and sift in the flour, salt, baking soda, and cocoa powder. Proceed to add in the oil, 2 eggs, vanilla extract, vinegar, white sugar, and buttermilk. Once fully combined, whisk in the food coloring and water. Divide the batter equally between the two pans.

Bake the cakes in the preheated oven for approximately 30 minutes, or until a toothpick inserted into the center of the cake comes out clean.

While the cakes are cooling, use an electric mixer to beat the cream cheese in a large bowl until it is smooth. Add in the sugar and cornstarch, and continue to beat until it becomes creamy. One by one, add in the 2 remaining eggs, beating well after each addition. Mix in the vanilla extract and then use a hand whisk to blend in the heavy cream until it is fully combined. Divide the batter equally between the two cake layers.

Bake the cheesecakes in the preheated oven until they are set and beginning to brown, for approximately 30 to 45 minutes. Once done, cool them on a wire rack for 1 hour before covering and placing them in the refrigerator until they are completely cool, for an additional hour.
Pro Tips for Making Red Velvet Cheesecake
Are you a fan of cheesecake? Do you love the rich, velvety texture of red velvet cake? If so, then you're in luck because we have some pro tips for making the perfect red velvet cheesecake. With our tips and tricks, you'll be able to create a delicious and impressive dessert that will impress your family and friends. So, let's get started!
1.Start with the Right Ingredients
The first step to making a delicious red velvet cheesecake is to gather all the right ingredients. You'll need cream cheese, sugar, sour cream, eggs, vanilla extract, cocoa powder, red food coloring, and graham crackers for the crust. It's important to use high-quality ingredients, as they will have a significant impact on the flavor and texture of your cheesecake.
2.Prepare the Crust
The crust is an essential component of any cheesecake, and for a red velvet cheesecake, we recommend using graham crackers. Crush the graham crackers in a food processor, and then mix them with melted butter and sugar. Press the mixture into the bottom of a springform pan and bake it for about 10 minutes.
3.Make the Cheesecake Filling
To make the cheesecake filling, beat the cream cheese, sugar, and sour cream in a large bowl until they are smooth and creamy. Add in the eggs one at a time, and then mix in the vanilla extract, cocoa powder, and red food coloring. Be sure to mix well between each ingredient, as this will help ensure a smooth and even texture.
4.Bake and Chill the Cheesecake
Pour the cheesecake filling into the crust, and then bake the cheesecake in a preheated oven for about 45 minutes. After it's finished baking, let it cool to room temperature before chilling it in the refrigerator for at least 4 hours or overnight. This will allow the cheesecake to set properly and develop the perfect texture.
5.Add Toppings and Decorations
Once your cheesecake has chilled, it's time to add your favorite toppings and decorations. Some popular options include whipped cream, fresh berries, chocolate shavings, or a dusting of cocoa powder. Get creative and have fun with it, as this is a chance to make your cheesecake look as good as it tastes!
Conclusion
We hope you enjoyed our recipe for the perfect Red Velvet Cheesecake! With its creamy cheesecake layer and moist red velvet base, it's sure to be a hit at your next gathering. Remember to follow our tips and tricks for the best results, and don't be afraid to get creative with your presentation. We wish you happy baking and bon appetit!
You May Also Like