Looking for an indulgent treat that's a little different from the usual cakes? Then you should definitely give the Purple Carrot Cake recipe a try!
This recipe is an excellent way to incorporate some vegetables into your dessert while still satisfying your sweet tooth.
What You Need To Make Purple Carrot Cake Recipe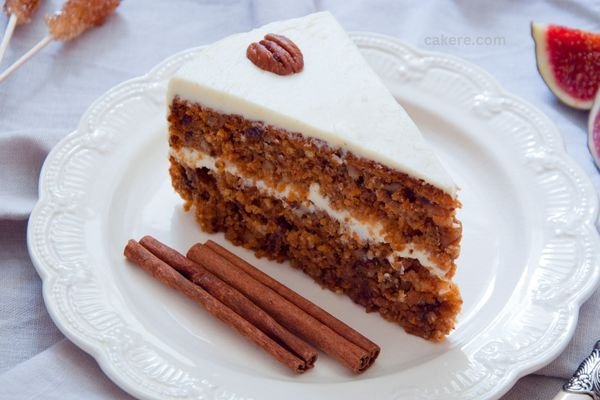 purple carrots
lemon zest
flour
baking powder
cinnamon
nutmeg
applesauce
oil
vanilla extract
purple food coloring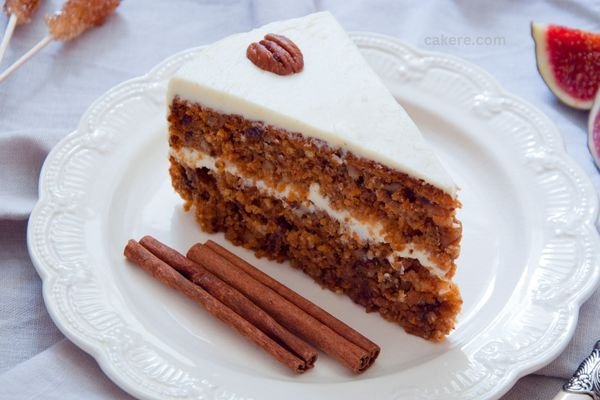 How To Make Purple Carrot Cake
Ingredients  
1 ½

teaspoons

baking powder

1 ⅓

cups all-purpose

flour

1

teaspoon

lemon zest

½

cup

white sugar

½

cup

brown sugar

9

ounces

purple carrots

½

teaspoon

ground cinnamon

¼

teaspoon

ground nutmeg

3

eggs

½

cup

unsweetened applesauce

¼

cup

light vegetable oil

½

teaspoon

vanilla extract

1

teaspoon

purple food coloring (Optional)
Instructions 
To begin, preheat your oven to 350 degrees F (175 degrees C) and grease a 9x13-inch baking dish with butter. This will ensure that your cake won't stick to the dish.

Next, combine grated carrots, brown sugar, white sugar, and lemon zest in a bowl. Toss to coat and allow the natural juices to come out. This will make your cake moist and flavorful. Set the mixture aside.

In a separate bowl, mix your flour, baking powder, cinnamon, and nutmeg together. This will ensure that your cake is evenly mixed and baked.

In a large bowl, whisk together your eggs, applesauce, oil, and vanilla extract. Add the flour mixture 1/4 cup at a time, mixing until just combined. This will ensure that your cake is light and fluffy.

Pour the batter into the prepared baking dish and bake in the preheated oven until a toothpick inserted into the center comes out clean, about 45 minutes. This will ensure that your cake is fully cooked and delicious.

Cool the cake on a wire rack for 5 minutes. Run a table knife around the edges of the pan to loosen. Invert the cake carefully onto a serving plate or cooling rack. Let it cool completely before serving.
Pro Tips for Making Purple Carrot Cake
Are you looking for a unique dessert to impress your guests at your next dinner party or just want to treat yourself to something special? Look no further than purple carrot cake!
This colorful twist on the classic dessert is not only delicious, but it's also packed with nutrients and antioxidants.
Selecting the Best Purple Carrots
The key to a delicious purple carrot cake is selecting the best purple carrots. Look for purple carrots that are firm, fresh, and have a deep, rich purple color. Avoid any carrots that are soft, wilted, or have cracks or blemishes.
If you can't find fresh purple carrots at your local grocery store or farmers' market, you can also use purple carrot juice or purple carrot powder. Just make sure to adjust the recipe accordingly and use a little less liquid to compensate for the added moisture.
Preparing the Carrots
Before using the purple carrots in your cake, you'll need to wash, peel, and grate them. We recommend using a food processor or box grater to shred the carrots into small, uniform pieces. This will ensure that the carrots cook evenly and blend well with the other ingredients.
Making the Batter
To make the perfect purple carrot cake batter, you'll need to start with the right ingredients. In addition to the purple carrots, you'll need flour, sugar, baking powder, baking soda, cinnamon, nutmeg, salt, eggs, oil, and vanilla extract.
Begin by mixing together the dry ingredients in a large bowl. In a separate bowl, beat the eggs and then add in the oil and vanilla extract. Slowly pour the wet ingredients into the dry ingredients, stirring until everything is well combined.
Next, add in the grated purple carrots and mix until they are evenly distributed throughout the batter. Be careful not to overmix the batter, as this can cause the cake to become tough and dry.
Baking the Cake
Once you've prepared the batter, it's time to bake the cake. Preheat your oven to 350 degrees Fahrenheit and grease a 9-inch round cake pan with cooking spray or butter.
Pour the batter into the prepared cake pan and smooth it out with a spatula. Bake the cake for 30-35 minutes, or until a toothpick inserted in the center comes out clean.
Conclusion
In conclusion, if you're looking for a unique and delicious twist on the classic carrot cake, give this recipe for Purple Carrot Cake a try.
With its beautiful color and flavorful, wholesome ingredients, it's sure to be a crowd-pleaser at your next gathering.
So why not give it a try today and see for yourself how delicious and satisfying it can be?
You May Also Like