Halloween is just around the corner, and what better way to celebrate than with a spooktacular cake? In this article, we will be sharing with you a step-by-step guide on how to create a Halloween monster cake that will be the highlight of your party. Our recipe is easy to follow, and the end result is a deliciously scary masterpiece that will have your guests screaming for more.
What You Need To Make Halloween Monster Cake Recipe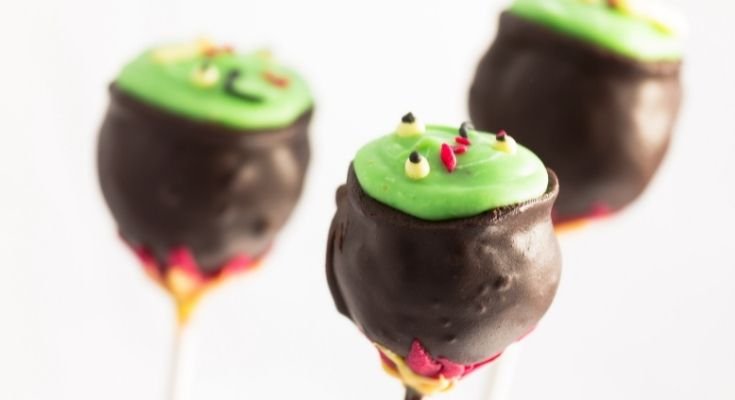 vegetable
chocolate fudge cake
oil
green neon gel food color
pieces black string licorice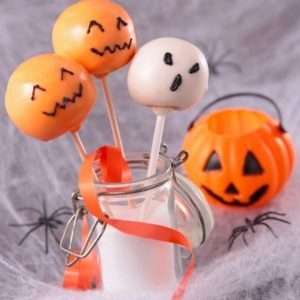 Halloween Monster Cake Recipe
Enjoy this creatively decorated monster cake - perfect dessert for a Halloween celebration.
Ingredients  
1

box

Betty Crocker™ Super Moist™ chocolate fudge cake mix.

Water, vegetable oil and eggs called for on cake mix box

1

box

container Betty Crocker™ Rich & Creamy creamy white frosting

Black food color

Betty Crocker™ green neon gel food color

2

pic

pieces black string licorice (5 to 6 inch)
Instructions 
Preheat your oven to 350°F (or 325°F if you're using a dark or nonstick pan). Follow the instructions on the box to make and bake a cake in a 13x9-inch pan. Allow the cake to cool for 10 minutes before running a knife around the sides of the pan to loosen it. Then, remove the cake from the pan and place it on a cooling rack. Allow the cake to cool completely, which should take around an hour.

Once the cake has cooled, place it bottom-side up on a large platter or a cookie sheet that has been covered with foil. Set aside 2 tablespoons of white frosting from the container. Then, take one-third of the frosting, which should be around 1/2 cup, and place it in a small bowl. Tint the frosting black and set it aside. Next, tint the remaining frosting a bright neon green. Use this to frost the top and sides of the cake.

Refer to a picture as a guide for decorating the cake. Use a round tip with decorating icing to outline the hair and add licorice pieces for eyebrows. Use the reserved white frosting to form the eyes and the icing to outline the other facial features. Finally, fill in the hair with the black frosting. Store the cake loosely covered.
Notes
Nutrition Information:
17g Total Fat
3g Protein
54g Total Carbohydrate
37g Sugars
Pro Tips for Making Halloween Monster Cake
Are you planning to make a Halloween Monster Cake? With Halloween just around the corner, now is the perfect time to start thinking about how to make the perfect Halloween-themed cake. Whether you are a seasoned baker or just starting out, there are a few pro tips that can help take your Halloween Monster Cake to the next level.
Choosing the Right Cake Recipe
The first step to making a Halloween Monster Cake is to select the right cake recipe. While there are many recipes out there, not all of them will be suited for a Halloween-themed cake. To create a spooky cake, you'll want to choose a recipe that is dense and sturdy, as well as moist and flavorful. A chocolate cake recipe is a great choice for a Halloween Monster Cake, as the dark color of the cake will add to the spooky theme.
Selecting the Right Ingredients
When it comes to making a Halloween Monster Cake, the ingredients you choose can make all the difference. For a spooky cake, you'll want to choose ingredients that are dark and rich in color, such as dark cocoa powder, black food coloring, and dark chocolate chips. You can also add in fun Halloween-themed ingredients, such as candy eyes, gummy worms, and other spooky candies.
Preparing Your Cake Batter
Once you have selected your recipe and ingredients, it's time to prepare your cake batter. It's important to follow the recipe carefully, measuring out your ingredients precisely and mixing them together thoroughly. Don't forget to add in any additional ingredients, such as food coloring or candy pieces, at the appropriate time.
Baking Your Cake
When it comes to baking your Halloween Monster Cake, it's important to follow the recipe closely. Make sure your oven is preheated to the correct temperature, and bake your cake for the recommended amount of time. Be sure to test your cake for doneness by inserting a toothpick into the center. If it comes out clean, your cake is ready.
Decorating Your Cake
The most fun part of making a Halloween Monster Cake is decorating it. There are many different ways to decorate a Halloween-themed cake, depending on your skill level and the materials you have available. Here are a few ideas to get you started:
Conclusion
Creating a Halloween monster cake may seem like a daunting task, but with our easy-to-follow recipe and instructions, you will be able to create a deliciously scary masterpiece in no time. We hope you enjoy making this cake and impressing your guests with your baking skills. Happy Halloween!
You May Also Like