Welcome to our comprehensive guide on making the perfect Genoa cake, the Italian classic dessert that is perfect for any occasion. Our recipe is easy to follow, and we promise that your cake will taste just as delicious as it looks. We've done our research and have put together this guide to help you make the best Genoa cake possible. Let's get started!
What You Need To Make Genoa Cake Recipe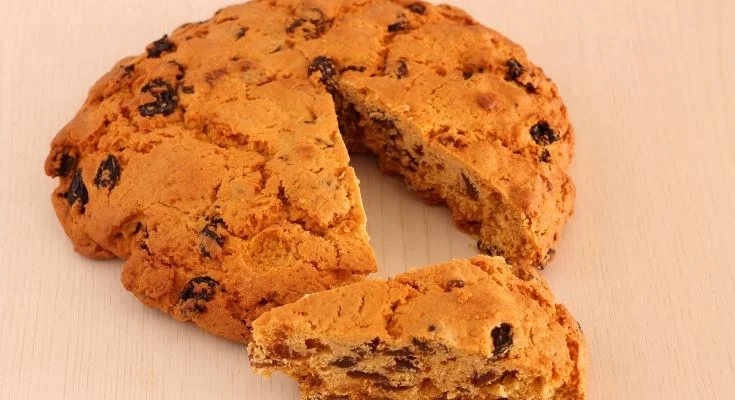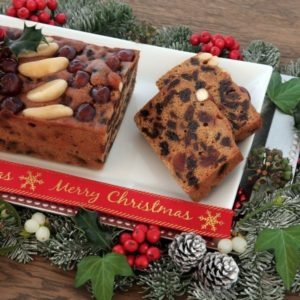 Genoa Cake Recipe
Makes one 23 cm cake Fruit cake little different. Packed with sultanas, raisins, currants and covered with whole almonds and glace cherries what make a very attractive appearance for the cake.
Ingredients  
225

g

butter or margarine, softened

100

g

caster sugar

4

pic

eggs, separated

5

ml

almond essence

5

ml

grated orange rind

225

g

raisins, chopped

100

g

currants, chopped

100

g

sultanas chopped

50

g

glace (candied) cherries, halved

50

g

glace (candied) cherries, whole

50

g

chopped mixed (candied) peel

100

g

ground almonds

25

g

almonds

350

g

plain flour

10

ml

baking powder

5

ml

ground cinnamon
Instructions 
Begin by combining the margarine or butter with the sugar, and then add in the egg yolks, almond extract, and grated orange zest. Blend everything together thoroughly.

Next, mix the dried fruit and chopped nuts with some of the flour until they are coated. Alternate between adding spoonfuls of the flour mixture, baking powder, and cinnamon with spoonfuls of the fruit mixture. Continue stirring until all ingredients are well combined.

Take the egg whites and beat them until stiff peaks form. Gently fold them into the mixture.

Scoop the mixture into a greased and lined 23 cm cake tin. Place the tin in a preheated oven that is set to 190°C, gas mark 5, for 30 minutes. Then, reduce the oven temperature to 160°C, gas mark 3, and bake for an additional 1.5 hours or until the cake is springy to the touch and a skewer inserted into the center comes out clean. Leave it to cool in the tin.
Notes
Nutrition Information:
Fat 4 g
Carbs 25.2 g
Fibre 1.1 g
Protein 1.9 g
Pro Tips for Making Genoa Cake
Genoa cake is a classic British cake that is usually served with tea. This cake is light and airy, with a delicate crumb and a subtle almond flavor. While making Genoa cake may seem daunting, with a little bit of practice and some expert tips, you can create a cake that is both beautiful and delicious. In this article, we will be sharing some pro tips that will help you make the perfect Genoa cake.
Use Room Temperature Ingredients
Make sure all the ingredients are at room temperature before you start making the cake. This will ensure that they mix together evenly and create a smooth batter. Cold ingredients can cause the batter to separate and create lumps in the cake.
Cream the Butter and Sugar
Creaming the butter and sugar together is a critical step in making Genoa cake. This process helps to incorporate air into the batter, which creates a light and fluffy texture. Use a stand mixer or hand mixer to cream the butter and sugar until the mixture becomes pale and fluffy.
Gradually Add Eggs
Once the butter and sugar are creamed, it's time to add the eggs. Gradually adding the eggs ensures that they mix in evenly and create a smooth batter. Be sure to beat the eggs well before adding them to the batter. This will also help to incorporate air into the cake.
Fold in the Flour and Almonds
When it comes to adding the flour and almonds, it's important to fold them into the batter gently. Over-mixing can cause the cake to become tough and heavy. Use a spatula to fold in the flour and almonds until just combined.
Use a Lined Cake Tin
To ensure that your Genoa cake comes out perfectly, it's important to use a lined cake tin. Line the tin with baking paper and grease the sides with butter. This will prevent the cake from sticking to the tin and make it easier to remove once it's baked.
Bake at the Right Temperature
Baking at the right temperature is crucial to creating a perfectly baked Genoa cake. Preheat your oven to 160°C fan/gas 4 and bake for 1 hour and 10 minutes. Check the cake after 1 hour and if it's not quite done, continue to bake in 5-minute increments until a skewer comes out clean.
Let the Cake Cool Before Serving
Once your Genoa cake is baked, let it cool in the tin for 10 minutes before removing it to a wire rack to cool completely. This will ensure that the cake retains its shape and doesn't collapse. Once the cake is completely cool, it's ready to serve.
Conclusion
There you have it, our comprehensive guide on making the perfect Genoa cake. We hope that you find our recipe easy to follow and that your cake turns out just as delicious as ours did. Remember to use quality ingredients, follow the instructions carefully, and have fun while baking. If you have any questions or feedback, please feel free to leave a comment below. Happy baking!
You May Also Like