Are you a fan of chocolate? Do you love cake? Then you'll definitely enjoy this Garash Cake recipe. This recipe is for a decadent chocolate cake that's moist, flavorful, and easy to make. You can serve it as a dessert at a party, or enjoy it as a snack with a cup of coffee.
What You Need To Make Garash Cake Recipe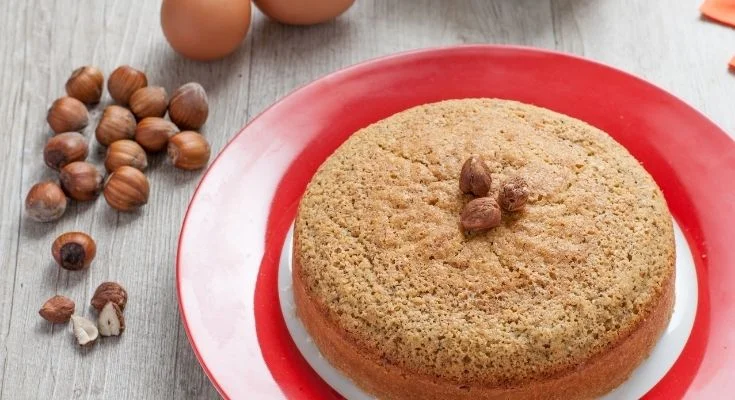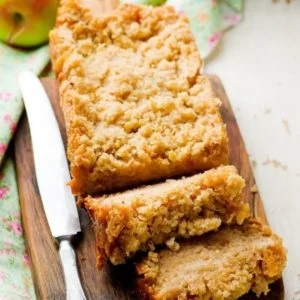 Garash Cake Recipe
Garash Cake Recipe, made with Splenda sweetener.
Ingredients  
9

pic

eggs

1

cup

butter

9

 tbsp 

cocoa powder

3

cups

raw walnuts

2/3

cups

SPLENDA® Brown Sugar Blend

 1/4 to 1/2

cups

heavy whipping cream

1/4

cups

shredded coconut for decorating 
Instructions 
To begin preparing your cake, preheat your oven to a temperature of 350 degrees Fahrenheit, equivalent to 175 degrees Celsius. Take your 8-inch cake pan and apply a layer of cooking spray to ensure the cake does not stick to the pan. Next, line the cake pan with parchment paper to further prevent sticking. Once the parchment paper is in place, give it a light spray of cooking spray as well. Now your cake pan is ready and you can set it aside while you prepare the cake batter.
For the cake layers:
Using a food processor, grind the walnuts and 1/3 cup of SPLENDA® Brown Sugar Blend until a fine crumb consistency is achieved.

Whisk the egg whites until they form soft peaks, and then gently fold in the walnut and sugar mixture. Divide the batter equally into four portions, and bake each cake layer for 12-15 minutes. After baking, carefully remove the layers from the cake pans and peel off the parchment paper. Allow the cake layers to cool to room temperature.
For the chocolate ganache:
While you wait, get started on the ganache.

Begin by melting the butter in a medium-sized saucepan over low heat. Once melted, add the cocoa powder and whisk thoroughly to ensure a smooth mixture, free of any lumps.

Next, in the bowl of an electric mixer fitted with a paddle attachment, beat the egg yolks and 1/3 of the SPLENDA® Brown Sugar Blend for a period of 3-5 minutes until the mixture thickens and becomes frothy. While continuing to beat the mixture on low speed, gradually add the melted cocoa butter mixture, ensuring that it is fully incorporated. Then, slowly pour in the heavy cream while continuing to beat on low speed, until the ganache has thinned to the desired consistency.
To assemble the cake:
Begin by placing one layer of cake onto a plate, then take about a quarter cup of the ganache and spread it evenly over the layer. Next, take another layer of cake and place it on top of the ganache. Repeat this process by spreading another quarter cup of ganache on top of the second layer, and continue doing so for the remaining layers.
Optional:
To add an extra touch of elegance to your cake, there are various options for decorating the top. You can use chopped walnuts, shredded coconut, or sliced almonds to create a beautiful, textured finish. In the original recipe, green-colored chopped almonds were recommended for decoration, but I decided to experiment and dye some shredded coconut in a vibrant green hue, using it as a unique topping for the cake. Not only does this create a visually stunning effect, but the flavor and texture of the coconut add a delicious contrast to the sweetness of the cake. So next time you're preparing a cake, consider trying out different toppings to make it truly unique and memorable.
Notes
Nutrition Information:
Fat: 46g,
Saturated Fat: 16g
Cholesterol: 197mg
Sodium: 240mg
Potassium: 320mg
Carbohydrates: 23g
Fiber: 4g
Sugar: 16g
Protein: 11g
Vitamin A: 795%
Vitamin C: 0.5%
Calcium: 85%
Iron: 2.6%
Pro Tips for Making Garash Cake
If you are a dessert lover, you have probably heard of Garash cake. This decadent cake is made of layers of chocolate sponge cake and rich chocolate cream, and it is a true masterpiece of pastry art. But as delicious as it may be, Garash cake is not the easiest dessert to make. If you want to create a perfect Garash cake, you need to follow certain rules and techniques. In this article, we will share with you our pro tips for making Garash cake that will help you achieve the best results.
Choose the Right Ingredients
The first step to making a great Garash cake is choosing the right ingredients. You will need high-quality chocolate, eggs, sugar, butter, and flour. It is important to use the best ingredients you can afford, as they will greatly affect the taste and texture of your cake.
Prepare the Sponge Cake
The base of Garash cake is a chocolate sponge cake, and making a perfect sponge cake requires some skill. Start by preheating your oven to 350°F. In a mixing bowl, beat eggs and sugar until the mixture becomes light and fluffy. Add flour and cocoa powder and mix until just combined. Pour the batter into a greased and lined cake pan and bake for 20-25 minutes. Once the sponge cake is baked, let it cool completely before cutting it into layers.
Make the Chocolate Cream
The chocolate cream is the star of the Garash cake, and it is what gives the cake its rich and indulgent flavor. To make the chocolate cream, melt chocolate and butter in a double boiler or in the microwave. In a separate bowl, beat heavy cream until soft peaks form. Fold the chocolate mixture into the whipped cream until it is smooth and creamy.
Assemble the Cake
Now it's time to assemble the cake. Place one layer of the sponge cake on a cake stand or serving plate. Spread a layer of chocolate cream over the sponge cake, making sure it is evenly distributed. Repeat the process with the remaining layers, until you have used up all the sponge cake and chocolate cream. Once the cake is assembled, refrigerate it for at least 2 hours, or overnight.
Decorate the Cake
The final step is to decorate the cake. You can use chocolate shavings, cocoa powder, or fresh berries to decorate your Garash cake. Be creative and make your cake look as beautiful as it tastes!
Conclusion
In conclusion, making a delicious Garash Cake is easy with this recipe. The cake is moist, rich, and chocolatey, and is sure to impress your guests or satisfy your sweet tooth. Follow our recipe and enjoy the deliciousness!
You May Also Like