Are you searching for a delicious and elegant dessert to impress your guests? Look no further than the indulgent flan cake. This exquisite dessert combines the smooth creaminess of flan with the light and fluffy texture of cake, creating a delectable and unique dessert that is sure to impress.
What You Need To Make Flan Cake Recipe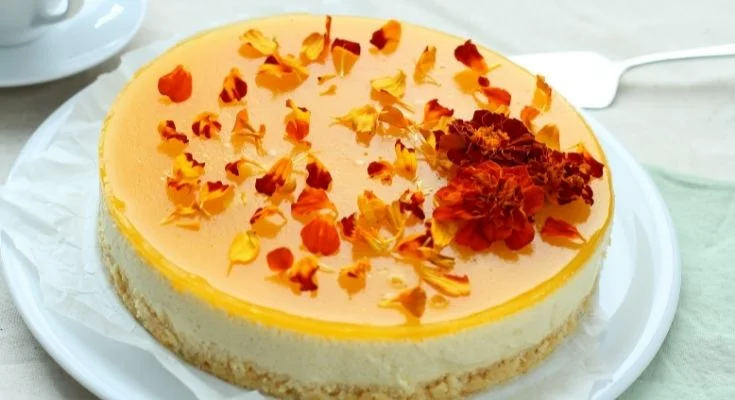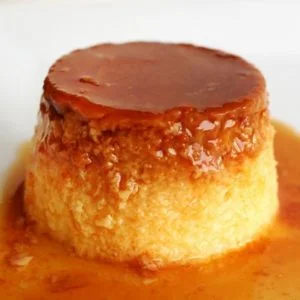 Flan Cake Recipe
The base of the cake is chocolate. On top, a layer of caramel flan. Impossible to resist.
Ingredients  
1

cup

granulated sugar 200 grams, 7 oz

1/2

cup

water room temperature (113 grams, 4 oz)Chocolate Cake

1 1/2

cups

 all-purpose flour 191 grams, 6.75 oz

1/2

cup

unsweetened cocoa powder 60 grams, 2.1 oz

3

teaspoons

 baking powder

1/4

teaspoons

 fine sea salt

3/4

cup

unsalted butter room temperature (170 grams, 6 oz)

1

cup

granulated sugar 200 grams, 7 oz

3

pic

large eggs

1

teaspoons

vanilla extract

1/2

cup

milk 113 grams, 4 oz
Instructions 
To create a delicious caramel sauce, start by heating up some sugar in a small pan over medium heat. It's important to use a pan with a sturdy bottom to prevent any hot spots that could burn the caramel.

Keep stirring the sugar constantly as it melts to ensure even melting. Once all the sugar has dissolved, the syrup will begin to turn a light brown color.

Once the syrup is smooth and there are no sugar granules left, take the pan off the heat. Be cautious at this stage, as the next step involves pouring half a cup of water over the hot syrup. Pour the water slowly and from a safe distance, as it may cause the caramel to splatter.

After pouring the water over the syrup, you will notice that the caramel has hardened. Return the pan to the heat and continue stirring with a spatula until all the sugar has melted again.

Once the syrup has a rich, amber color and is completely smooth, you can remove it from the heat. Remember that the caramel should be a thin, light syrup to achieve the best results when making flan.

If you prefer a thicker caramel, you can boil the mixture for a few more minutes. However, keep in mind that the caramel will continue to thicken as it cools.

Transfer the caramel to a heat-safe container and allow it to cool to room temperature before using it to top your favorite desserts. Enjoy!
Pro Tips for Making Flan Cake
Are you looking for a dessert that is sure to impress your guests? Look no further than flan cake! This delicious combination of creamy flan and moist cake is a showstopper on any dessert table. But making flan cake can be a bit tricky. In this comprehensive guide, we'll share our pro tips for making the perfect flan cake every time.
Use room temperature ingredients: This will ensure that everything mixes together smoothly and evenly.
Don't overmix the cake batter: Overmixing can lead to a tough cake. Mix just until everything is combined.
Let the caramel cool before adding the flan and cake batter: If the caramel is too hot, it can cause the flan and cake to cook unevenly.
Cover the cake with aluminum foil while baking: This will prevent the top of the cake from browning too quickly.
Refrigerate the cake for at least 2 hours before serving: This will help the flan set and make it easier to slice.
Conclusion
In conclusion, flan cake is a delicious and unique dessert that combines the best of both worlds: the creaminess of flan and the lightness of cake. This exquisite dessert is perfect for any occasion, and is sure to impress your guests with its elegant appearance and decadent taste. With the right ingredients and careful preparation, you can make your own flan cake at home and enjoy this indulgent dessert anytime you like.
You May Also Like