Chocolate brownie cake is a classic dessert that has been enjoyed by people all over the world for generations. Its rich, chocolatey flavor and fudgy texture make it a favorite among dessert lovers of all ages. But what is it about chocolate brownie cake that makes it so appealing?
What You Need To Make Chocolate Brownie Cake Recipe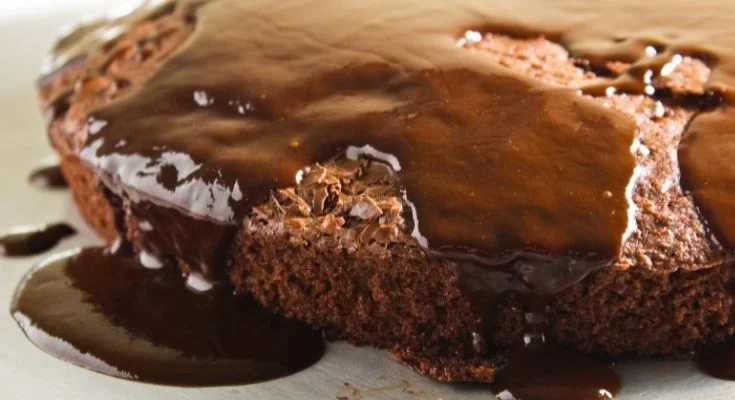 chocolate cake
fudge brownie
water
whipping cream
vegetable oil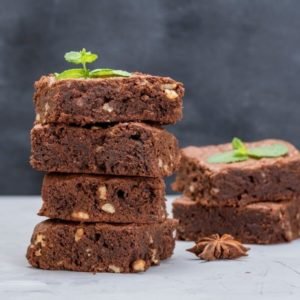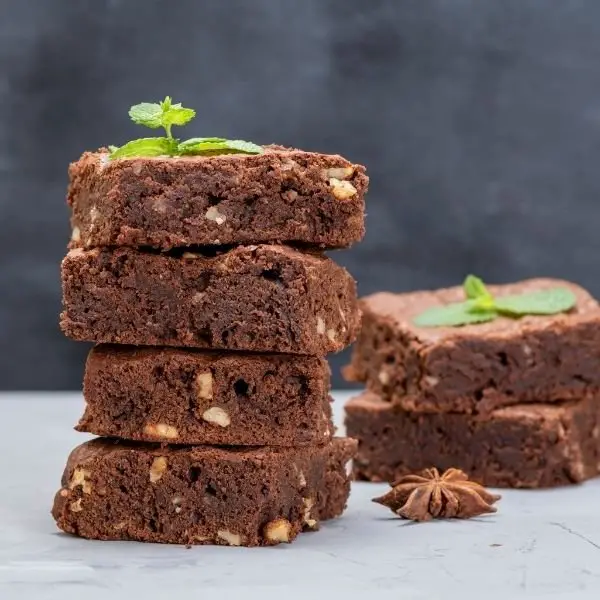 Chocolate Brownie Cake Recipe
Beyond easy but definitely impressive!
Ingredients  
CAKE
1

box

 chocolate cake mix, both 15 ounce and 18.5 ounce work

1

box

1 box (18.3 ounces) fudge brownie mix,

4

pic

eggs, room temperature

1 1/4

 cup 

water

1

cup

 vegetable oil
GANACHE
1

cup

 heavy whipping cream

1

bag (12 ounces)

semi sweet chocolate morsels
Instructions 
Before starting, set the oven to 350°F and get a 12-cup Bundt Pan ready. You can either apply nonstick cooking spray or use the butter/flour method for greasing.

Next, take a large mixing bowl and combine the cake mix, brownie mix, eggs, water, and oil. Whisk the mixture for about 2 minutes, ensuring that any lumps in the batter are mostly dissolved.

After that, pour the batter into the prepared bundt pan and bake for around 50-55 minutes. However, you should check for doneness at 45 minutes. To check, insert a toothpick and look for a few crumbs, but no wet batter.

When the cake is finished baking, remove it from the oven and let it cool in the pan for up to five minutes. Then, carefully turn the cake out onto a cooling rack and allow it to cool for an additional 30 minutes or so.
Notes
Nutrition Information:
Calories 453.7
Total Fat 28.0 g
Saturated Fat 17.0 g
Polyunsaturated Fat 1.2 g
Monounsaturated Fat 7.5 g
Cholesterol 55.3 mg
Sodium 77.2 mg
Potassium 257.3 mg
Total Carbohydrate 56.1 g
Dietary Fiber 4.5 g
Sugars 43.3 g
Protein 5.3 g
Vitamin A 6.3 %
Vitamin B-12 1.7 %
Vitamin B-6 1.6 %
Vitamin C 0.0 %
Vitamin D 1.2 %
Vitamin E 3.7 %
Calcium 3.3 %
Copper 36.3 %
Folate 5.9 %
Iron 23.0 %
Magnesium 21.8 %
Manganese 47.2 %
Niacin 4.0 %
Pantothenic Acid 2.2 %
Phosphorus 12.8 %
Riboflavin 7.8 %
Selenium 11.6 %
Thiamin 6.9 %
Zinc 14.3 %
Pro Tips for Making Chocolate Brownie Cake
Are you a chocolate lover who cannot resist the aroma of freshly baked chocolate brownie cake? Do you wish to learn the secrets of making a delicious and moist chocolate brownie cake that will leave your taste buds craving for more? If yes, then you are in the right place.
Measure Accurately
Choose the Right Ingredients
Measure Accurately
Use Room Temperature Ingredients
Mix the Batter Carefully
Add Mix-Ins at the Right Time
Preheat the Oven
Do Not Overbake
Serve with a Scoop of Vanilla Ice Cream
Conclusion
In conclusion, chocolate brownie cake is a beloved dessert that has stood the test of time. Its rich, chocolatey flavor and fudgy texture make it a favorite among dessert lovers of all ages. By following our recipe and tips for success, you can create a chocolate brownie cake that is sure to impress.
You May Also Like