We have researched and tested various recipes to present to you our version of the Italian Cassata Cake, a traditional dessert originating from the island of Sicily. This recipe is easy to follow, and we guarantee it will exceed your expectations.
What You Need To Make Cassata Cake Recipe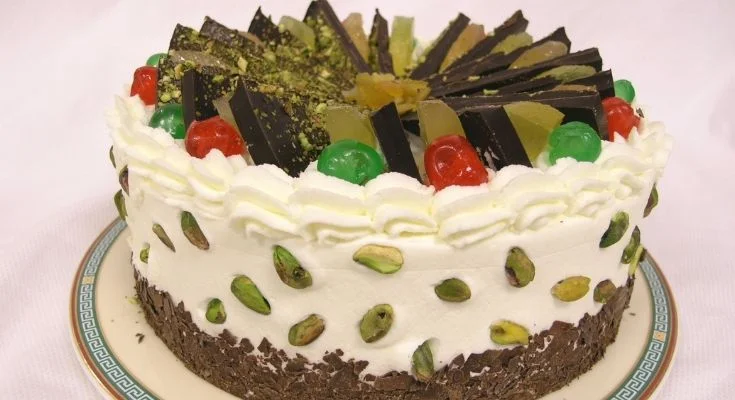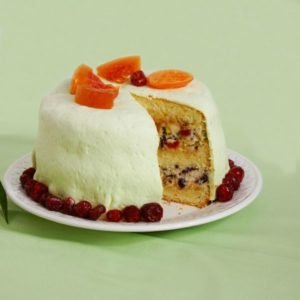 Cassata Cake Recipe
Ingredients  
For the Filling:
30 

ounces

whole milk ricotta

2 1/4

 cups

 confectioners' sugar, sifted

1

 teaspoon

 ground cinnamon

1 

teaspoon

 vanilla extract

6

ounces

 semisweet mini chocolate chips

2

tablespoons

lemon zest, from 2 lemons, zested
For the Cake:
2

white or yellow 

 cakes, 4 layers total

1/2 

 cup

 rum, or Marsala wine

2

tablespoons

 water
For the Frosting:
2 

 cups

 heavy whipping cream

1/3

cup

confectioners' sugar, sifted

1

tablespoon

 rum, or Marsala wine
For Decorating:
6 small whole strawberries

6 maraschino cherries

1/4

 poun

semisweet chocolate, shaved
Instructions 
Let's begin by gathering all the necessary ingredients for this delicious cake recipe.

Once your cakes have completely cooled, it's time to slice them horizontally into two layers. You can use either a long serrated knife or sturdy thread for this task. Keep the four layers aside for later.

In a small bowl, combine the rum and water to make a liquor mixture.

Using a pastry brush, carefully coat the outer surface of each cake layer with the liquor mixture. Let each layer soak in the alcohol for a minute or two before assembling the cake.

Start by placing a single layer of cake at the bottom of a 9-inch cheesecake springform pan. Next, spread one-third of the chilled filling mixture on top of the cake layer. Repeat this process with a second layer of cake and another one-third of the mixture. Finally, spread the remaining mixture on top of the third layer of cake.

Now, cover the assembled cake with the fourth layer of cake, ensuring the brown part is facing up. Wrap the unfrosted cake with plastic wrap and refrigerate it for at least four hours to allow the flavors to meld together.And there you have it, a delicious and moist cake that's perfect for any occasion!
Notes
Nutrition Information:
731Calories
40gFat
81gCarbs
14gProtein
Pro Tips for Making Cassata Cake
Choose High-Quality Ingredients
Prepare the Sponge Cake
Make the Ricotta Filling
Assemble the Cassata Cake
Chill the Cassata Cake
Conclusion
In conclusion, we believe our recipe for Italian Cassata Cake is one of the best out there. With its rich and delicious combination of flavors, it is sure to impress even the most discerning palate. Our recipe is easy to follow and includes detailed instructions that are
You May Also Like