If you're a fan of beer and cake, then you're in for a treat. This recipe combines the two into a delicious and moist cake that will leave your taste buds wanting more. Plus, it's easy to make and perfect for any occasion.
What You Need To Make Beer Cake Recipe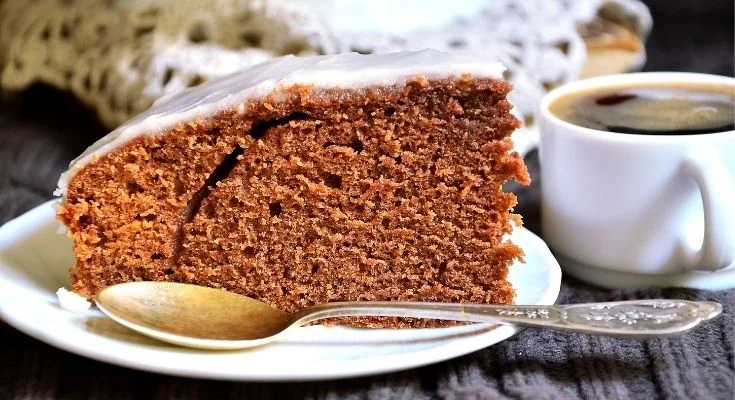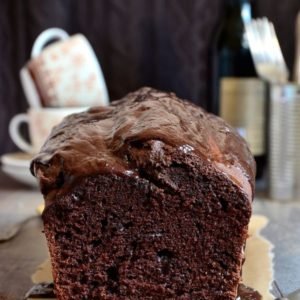 Beer Cake Recipe
This delicious beer-infused chocolate cake makes a dense, moist crumb that has a hint of Guinness but still rocks your socks off with a strong chocolate flavor. Perfect for manly cakes or cakes that need some beer-flavored goodness in them.
Ingredients  
17

oz (482 g)

AP flour

28

oz (794 g)

sugar

1

tbsp (1 tbsp)

baking soda

5

oz (142 g)

natural cocoa powder like Hershey's brand

8

8 oz (227 g)

butter

4

pic

eggs beaten

16

oz (454 g)

Dark Guinness Beer

11

oz (312 g)

sour cream

2

tbsp (2 tbsp)

vanilla extract
Instructions 
To achieve a delectable cake, follow these simple steps. First, preheat the oven to 350ºF/175ºC. Next, prepare two 8" round pans by greasing them and lining them with parchment paper. Set aside.

In a large saucepan, heat the beer and butter until the butter has melted. Remove the saucepan from the heat and whisk in the sugar and cocoa powder until the ingredients are blended.

In a separate medium bowl, combine the eggs, sour cream, and vanilla. Whisk the contents of the medium bowl into the beer mixture.

In another bowl, combine the flour and baking soda. Whisk this mixture into the beer mixture until it is smooth.

Pour the batter into the prepared pans and bake in the preheated oven for 45-50 minutes or until a toothpick inserted in the center comes out clean. Once the cake is baked, let it cool for 10 minutes before removing it from the pan. Enjoy!
Notes
Nutrition Information:
Calories: 1316kcal (66%)
Carbohydrates: 211g (70%)
Protein: 18g (36%)
Fat: 48g (74%)
Saturated Fat: 28g (140%)
Cholesterol: 232mg (77%)
Sodium: 914mg (38%)
Potassium: 580mg (17%)
Fiber: 10g (40%)
Sugar: 134g (149%)
Vitamin A: 1450IU (29%)
Vitamin C: 0.5mg (1%)
Calcium: 127mg (13%)
Iron: 7.7mg (43%)
Pro Tips for Making Beer Cake Recipe
If you're a beer lover and a baking enthusiast, you might be interested in making a beer cake recipe. Beer cake is a unique and flavorful dessert that combines the taste of beer with the sweetness of cake. But making a beer cake isn't as easy as adding beer to your cake batter. To create a delicious and moist beer cake, you need to follow some tips and tricks that we'll cover in this article. We'll show you how to choose the right beer for your cake, adjust your recipe for different beer types, and add flavors that complement the beer's taste.
Use room temperature eggs for best results.
Do not overmix the batter, as this can cause the cake to become dense and heavy.
Choose a beer that complements the flavors of the cake. For example, a stout or porter will work well with chocolate cakes.
Let the cake cool completely before frosting to prevent the frosting from melting or sliding off the cake.
Decorate the cake with your favorite toppings, such as fresh fruit or chocolate shavings, for an extra special touch.
Conclusion
In conclusion, making a beer cake is a fun and unique way to combine two of your favorite things. With our comprehensive guide, you should now have all the necessary information to make a delicious beer cake that will impress your friends and family. Just remember to choose the right beer, follow the instructions carefully, and have fun with it. Happy baking!
You May Also Like