Are you looking for a special cake to impress your guests or family? Do you love trying new flavors and cuisines? If so, we invite you to discover the delightful German Baumkuchen, also known as the tree cake or the king of cakes. This unique dessert has a rich history and a complex preparation process that involves layers of batter, careful baking, and artistic decoration. In this article, we will guide you through the secrets of Baumkuchen and show you how to make your own masterpiece at home.
What You Need To Make Baumkuchen Cake Recipe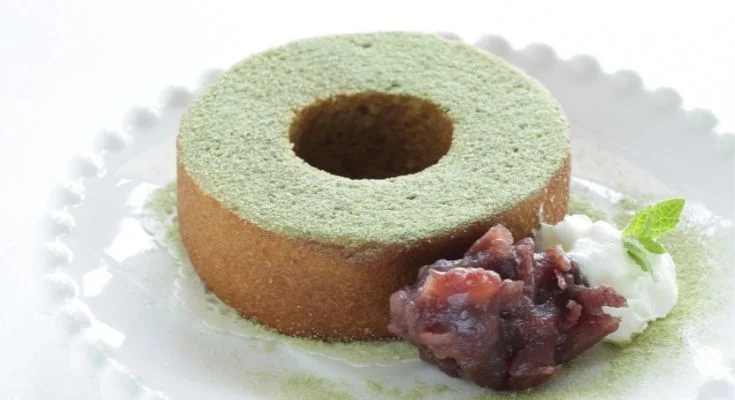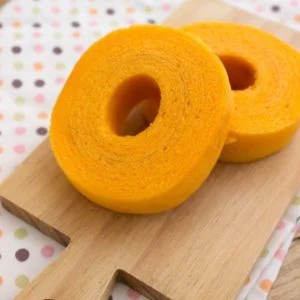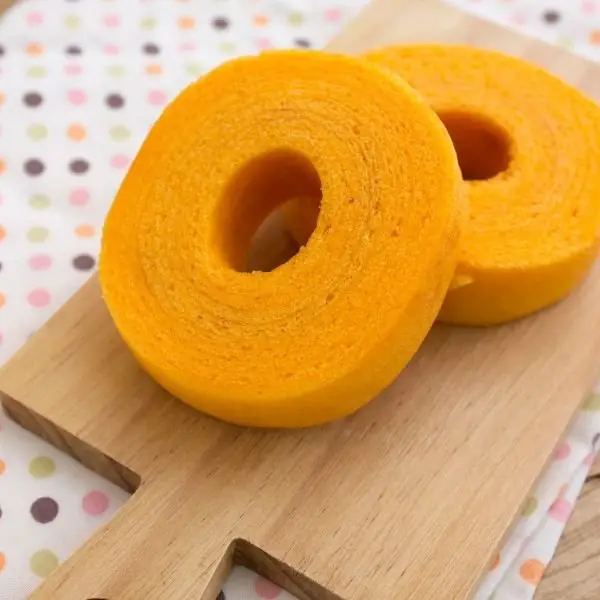 Baumkuchen Cake Recipe
The "Baumkuchen" cake is a specialty pastry relatively unknown outside of Germany. Preparing it takes a unique process by which each layer of batter is baked one after another with thin layers of jam added in between. This homemade version uses a slightly different process from conventional bakeries, but it's just as good!
Ingredients  
200

g

Plain flour

2

tsp

baking powder

6

pic

eggs separated to white and yolks

160

g

 confectioner's sugar

140

ml

milk

60

g

unsalted butter

1

tsp

honey

Oil and a crepe pan
Instructions 
Begin by separating the yolks and whites of the eggs. Allow the yolks to sit at room temperature while placing the whites in the refrigerator to chill.

Next, sift together the plain flour and baking powder and set the mixture aside.

In a microwave-safe bowl, combine the butter, milk, and honey. Cover the bowl with cling wrap and microwave the mixture on 600w for one minute to ensure the butter is completely dissolved.

Now it's time to make the meringue. Start by beating the egg whites and adding one-third of the sugar. Beat the mixture until it becomes smooth before adding another one-third of the sugar. Continue beating before adding the remaining egg whites and sugar. Beat the mixture until the meringue becomes shiny and stiff peaks form.

After making the meringue, add all of the egg yolks to the mixture and mix well.

To finish, fold the sifted flour into the mixture in three different stages. This will help ensure that the mixture is thoroughly combined and results in a delicious final product.
Notes
Nutrition Information:
Calories: 193kcal
Carbohydrates: 29g
Protein: 5g
Fat: 7g
Saturated Fat: 4g
Cholesterol: 94mg
Sodium: 38mg
Potassium: 148mg
Fiber: 1g
Sugar: 15g
Vitamin A: 265IU
Calcium: 65mg
Iron: 1.2mg
Pro Tips for Making Baumkuchen Cake
Baumkuchen is a popular German cake that is traditionally served during special occasions. It is a layered cake that has a unique texture and flavor. The cake is made by layering thin sheets of batter on top of each other, and then baking them on a spit. The result is a cake that has a crispy, caramelized exterior and a moist and fluffy interior. If you are a fan of this delicious cake, then you might be interested in learning how to make it yourself.
Prepare Your Batter
Use a Spit
Layer Your Batter
Watch Your Cake Carefully
Allow Your Cake to Cool
Experiment with Flavors
Conclusion
Baumkuchen is a delicious and impressive dessert that can add a touch of elegance and tradition to your table. With its golden-brown rings, soft crumb, and rich flavor, it is a cake that can satisfy any sweet tooth and impress any guest. By following our tips and techniques, you can master the art of Baumkuchen and create your own masterpiece at home. Whether you serve it as a special treat or as a gift to your loved ones, Baumkuchen is a cake that can make any occasion unforgettable. Try it today and see for yourself why it is called the king of cakes.
You May Also Like