Strawberries are a favorite fruit of many, and they can add a sweet and juicy touch to any dessert. This Strawberry Crunch Cake recipe takes it to the next level by combining fresh strawberries with a crunchy biscuit crust, creating a delicious and eye-catching dessert that is perfect for any occasion.
What You Need To Make Strawberry Crunch Cake Recipe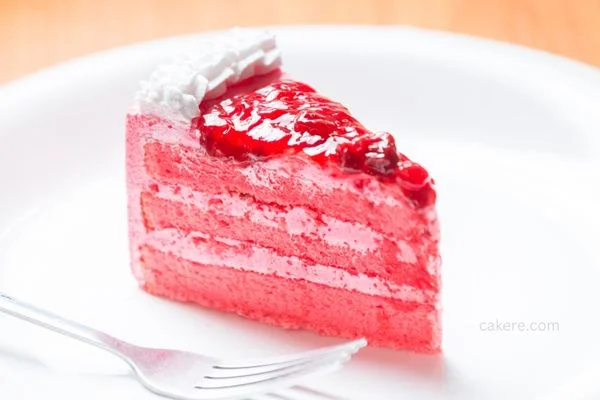 spray with flour
all-purpose flour
strawberry-flavored gelatin
baking powder
salt
baking soda
unsalted butter
vanilla extract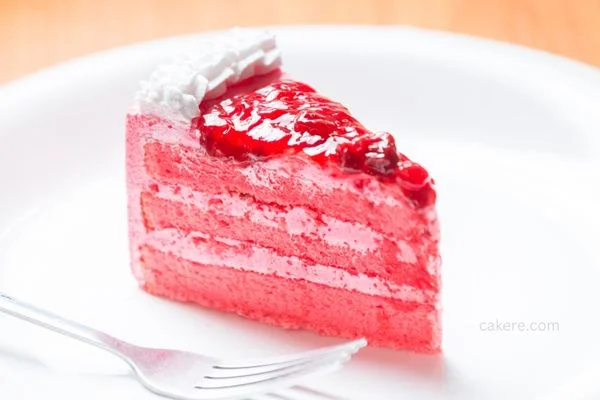 How To Make Strawberry Crunch Cake
Ingredients  
1

teaspoon

kosher salt

1

teaspoon

baking powder

3

tablespoons strawberry-flavored

gelatin

2 ½

cups

all-purpose flour

baking

spray with

flour

½

teaspoon

baking soda

1

cup

unsalted butter

2

cups

granulated sugar

3

large

eggs

2

teaspoons

vanilla extract

1 ½

cups

whole buttermilk
Instructions 
Preheat the oven to 350 degrees F (175 degrees C).Coat the round cake pans with baking spray with flour and line the bottoms with parchment paper.

Whisk together the flour, gelatin, baking powder, salt, and baking soda in a bowl.

In the bowl of a stand mixer fitted with the paddle attachment, beat the butter at medium speed until creamy, 2 to 3 minutes.

Gradually add the sugar, beating until light and fluffy, about 3 minutes.

Add the eggs, one at a time, beating on low speed and scraping down the sides of the bowl as needed, until just combined.

Add the flour mixture in three additions alternately with the buttermilk, beginning and ending with the flour mixture and beating on low speed just until combined after each addition.

Divide the batter evenly between the prepared pans.

Bake in the preheated oven until a wooden pick inserted in the center comes out clean, about 40 minutes.

Cool in pans on a wire rack for 10 minutes; remove the cakes from pans and cool completely on a wire rack, 1 to 1 1/2 hours.
Pro Tips for Making Strawberry Crunch Cake
Here are some tips to help you make the perfect Strawberry Crunch Cake every time:
Use Fresh Strawberries: Always use fresh and juicy strawberries in this recipe. If you can't find fresh strawberries, don't use frozen ones as they can release too much liquid and make the cake soggy.
Use High-Quality Whipped Cream: Use high-quality whipped cream for the best flavor and texture. You can also make your own whipped cream from scratch for a fresher taste.
Don't Overmix the Whipped Cream: When whipping the cream, make sure to stop mixing once soft peaks form. Overmixing can cause the cream to become too thick and clumpy.
Adjust the Amount of Sugar: Depending on your preference, you can adjust the amount of sugar in the whipped cream. If you like a sweeter cake, add more sugar to the whipped cream.
Experiment with Biscuits: You can experiment with different types of biscuits for the crunchy topping. Try using graham crackers, Digestive biscuits, or even shortbread biscuits.
Chill the Cake Thoroughly: Make sure to chill the cake for at least 2 hours or overnight. This will help the flavors to develop and the cake to firm up.
Serve Chilled: Serve the Strawberry Crunch Cake chilled for the best flavor and texture.
Conclusion
This Strawberry Crunch Cake recipe is a simple and delicious way to enjoy the sweet and juicy flavors of strawberries. The crunchy biscuit crust adds an extra touch of texture, making it a perfect dessert for any occasion. Whether you're looking for a special treat for your family or a crowd-pleasing dessert for a party, this cake is sure to impress.
You May Also Like