we will introduce you to a delightful dessert that will leave your taste buds craving for more. Our recipe for Baileys Red Velvet Tres Leches Cake is the perfect combination of rich, velvety, and moist cake soaked in three types of milk, all infused with the delicious taste of Baileys Irish Cream. It's the perfect dessert to serve at any occasion, from family gatherings to dinner parties.
What You Need To Make Red Velvet Tres Leches Cake Recipe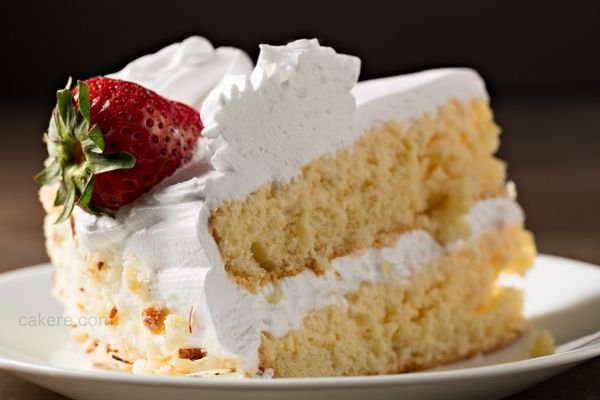 flour
baking powder
cinnamon
salt
milk
Red Velvet Liqueur
heavy cream
evaporated milk
vanilla extract
strawberries sliced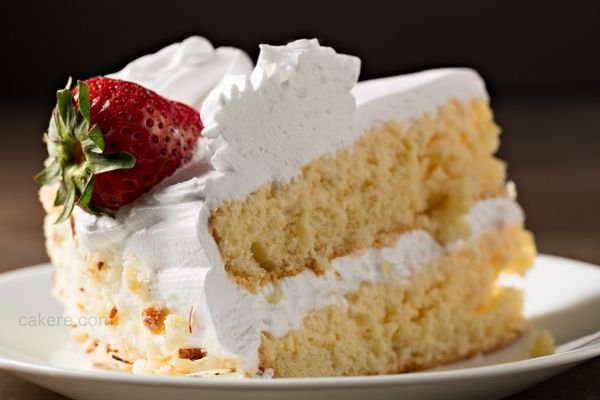 How To Make Red Velvet Tres Leches Cake
Ingredients  
⅓

cup

milk

3

large

eggs

¾

cup

white sugar

½

teaspoon

salt

½

teaspoon

ground cinnamon

1 ½

teaspoons

baking powder

1

cup

flour

1 ½

cups

Baileys Red Velvet Liqueur, divided

2

cups

heavy cream, divided

1

cup

evaporated milk

1 ½

teaspoons

vanilla extract

1

(4 ounce)

package cream cheese, at room temperature

2

tablespoons

white sugar

1

pint

strawberries, sliced
Instructions 
Begin by preheating your oven to 350 degrees Fahrenheit. To prepare your baking dish, use a cooking spray to grease an 8x8x2-inch dish and then line the bottom with a square of parchment paper.

Next, grab a small bowl and whisk together the flour, baking powder, cinnamon, and salt. In a separate medium-sized bowl, use an electric mixer on high speed to beat the sugar and eggs until they become very light and fluffy. This process should take about 5 to 7 minutes. Once you've achieved the desired texture, add in half of the dry ingredients and beat on low speed just to blend. Follow up by adding the milk and the remaining dry ingredients, mixing only until they're blended. Transfer the mixture to your cake pan and smooth the top.

Bake your cake until the top springs back when pressed and a toothpick inserted into the center comes out clean. This should take approximately 25 to 30 minutes. Once it's done, let it cool in the pan on a wire rack for 15 minutes.

While your cake is cooling, grab a medium bowl and whisk together 1 1/4 cups of Baileys, 1 cup of cream, evaporated milk, and vanilla. Use a skewer to poke numerous holes all over the cake, ensuring that you poke all the way to the bottom. Then, pour half of the Baileys mixture over the cake and allow it to stand for 10 minutes. Follow up by pouring the remaining Baileys mixture over the cake and let it cool completely. Once it's cool, cover the cake and refrigerate it for at least 8 hours or up to 2 days.

When you're ready to serve the cake, use a knife to run along the edge of the pan. Place a plate on top of the pan and carefully invert the cake onto the plate. Then, remove the parchment paper.

Finally, use a medium bowl to beat the cream cheese and sugar together until smooth. Next, beat in the remaining 1/4 cup of Baileys Red Velvet. Once that's mixed in, beat in the remaining 1 cup of cream until firm peaks form. Spoon the mixture on top of the cake and then top with fresh strawberries.
Pro Tips for Making Red Velvet Tres Leches Cake
Red Velvet Tres Leches Cake is a delicious dessert that is perfect for any occasion. With its rich red color and creamy texture, it is sure to impress your guests. However, making this cake can be a bit tricky, as it requires a delicate balance of ingredients and techniques. In this article, we will share with you some pro tips for making Red Velvet Tres Leches Cake that will help you achieve perfect results every time.
1.Start with a Great Recipe
The first and most important step to making a delicious Red Velvet Tres Leches Cake is to start with a great recipe. There are many recipes available online, but not all of them are created equal. Look for recipes that have been tested and reviewed by other bakers to ensure that they are accurate and produce great results. Our recipe is tested and approved by experts.
2.Use High-Quality Ingredients
The quality of your ingredients can make or break your Red Velvet Tres Leches Cake. Use high-quality flour, sugar, eggs, and cocoa powder to ensure that your cake is rich and flavorful. Additionally, use fresh dairy products like milk, heavy cream, and sweetened condensed milk for the tres leches soaking mixture.
3.Measure Accurately
Measuring ingredients accurately is crucial to the success of your Red Velvet Tres Leches Cake. Use a kitchen scale to measure dry ingredients like flour and sugar for the most precise results. Additionally, use measuring cups and spoons for liquid ingredients like milk and oil.
4.Don't Overmix the Batter
Overmixing the batter can cause your cake to become tough and dry. Mix the ingredients just until they are combined and no lumps remain. This will ensure that your cake has a tender crumb and a delicate texture.
5.Use Gel Food Coloring
Red Velvet Tres Leches Cake gets its vibrant red color from food coloring. However, liquid food coloring can water down the batter and affect the texture of the cake. Use gel food coloring instead, which is more concentrated and won't affect the texture of the cake.
6.Let the Cake Cool Completely
After baking, let the cake cool completely before adding the tres leches soaking mixture. This will prevent the cake from becoming soggy and ensure that it absorbs the liquid evenly.
Conclusion
Baileys Red Velvet Tres Leches Cake is a perfect dessert for any occasion. The moist and fluffy red velvet cake, soaked in a mixture of three types of milk, infused with Baileys Irish Cream, creates a deliciously decadent and rich dessert. It's a crowd-pleaser and is sure to impress your guests. Try making it for your next gathering, and we're sure it'll become a regular in your dessert repertoire.
You May Also Like