Carrot cake is a classic dessert that has been enjoyed by families for generations. Grandma's recipe is a tried and true favorite that always gets rave reviews. This guide will take you step by step through the process of making the perfect carrot cake. We'll cover the ingredients, the baking process, and offer tips and tricks to make sure your cake turns out perfectly every time.
What You Need To Make Grandma's Carrot Cake Recipe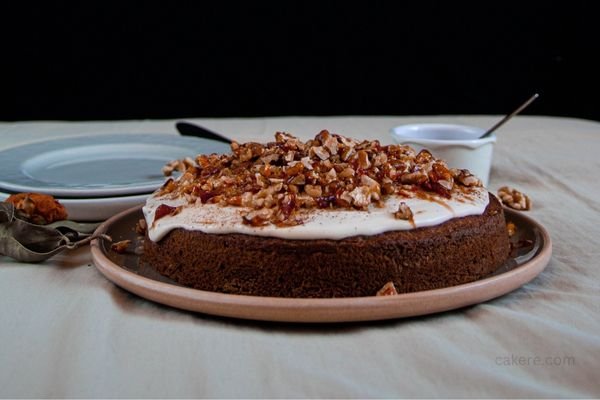 flour
baking soda
cinnamon
oil
vanilla extract
walnuts
crushed pineapple
grated
coconut
butter
sugar
vanilla extract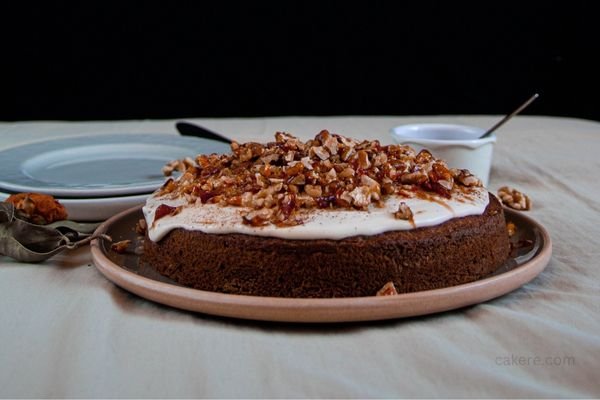 How To Make Grandma's Carrot Cake
Ingredients  
3

eggs

1

cup

vegetable oil

2

cups

white sugar

1

teaspoon

ground cinnamon

2

teaspoons

baking soda

2

cups all-purpose

flour

1

teaspoon

vanilla extract

1

cup

chopped walnuts

1

(15 ounce)

can crushed pineapple, drained

2

cups carrots,

grated

1

cup

flaked coconut

½

cup

butter

1

cup

white sugar

½

cup

buttermilk

1

teaspoon

vanilla extract
Instructions 
Preheat the oven to 350 degrees F (175 degrees C) and grease a 9x13 inch baking pan.Sift together the flour, baking soda and cinnamon in a medium bowl and set aside.

In a large mixing bowl, combine the sugar and oil until well blended.Beat in the eggs one at a time and add the vanilla extract.

Stir in the flour mixture just until incorporated.Fold in the pineapple, grated carrots, coconut and chopped walnuts.

Pour the batter into the prepared baking pan.Bake for 45 minutes, or until a toothpick inserted into the center of the cake comes out clean.While the cake is still warm, use a fork to poke holes all over the surface.
Pro Tips for Making Grandma's Carrot Cake
To make a carrot cake that is moist and flavorful, you need to start with the right ingredients. Here are the essential ingredients that you need to make a perfect carrot cake:
Carrots: The carrots are the main ingredient in a carrot cake and provide the sweetness, moisture, and texture that makes this dessert so special. Use fresh, sweet, and juicy carrots that have been grated finely to get the best results.
Flour: The flour provides the structure and texture of the cake. For a fluffy and light cake, use all-purpose flour or a combination of all-purpose flour and cake flour.
Spices: The spices add flavor and depth to the cake. Common spices used in carrot cake include cinnamon, nutmeg, ginger, and allspice.
Sugar: The sugar provides sweetness and helps to bind the ingredients together. Granulated sugar or brown sugar can be used in the cake batter, but brown sugar will provide a slightly deeper flavor.
Eggs: The eggs provide structure and stability to the cake, as well as contribute to the richness of the cake. Use large eggs that are at room temperature.
Oil: The oil provides moisture to the cake and helps to make it tender. Use a neutral-flavored oil, such as vegetable oil or canola oil, for the best results.
Conclusion
Grandma's Carrot Cake is a classic dessert that never goes out of style. With its simple ingredients and step by step instructions, it's easy to see why this recipe has been passed down from generation to generation. Whether you're a seasoned baker or a beginner, this guide will help you make the perfect carrot cake every time. So what are you waiting for? Preheat your oven and get started!
You May Also Like