At our bakery, we believe that every dessert should be a work of art, both in taste and appearance. This is why we have created the ultimate guide to baking the perfect red velvet cake, which will leave your taste buds and your guests in awe. This recipe has been tested and perfected over the years to ensure that it is not only delicious but also visually stunning. With our step-by-step instructions, you will be able to recreate this cake with ease in your own home.
What You Need To Make Easy Red Velvet Cake Recipe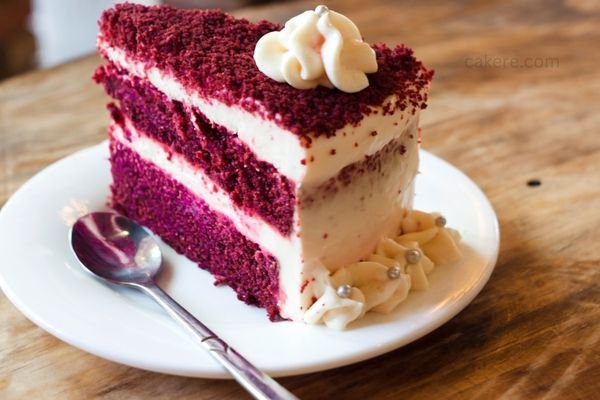 white cake mix
chocolate pudding mix
red food coloring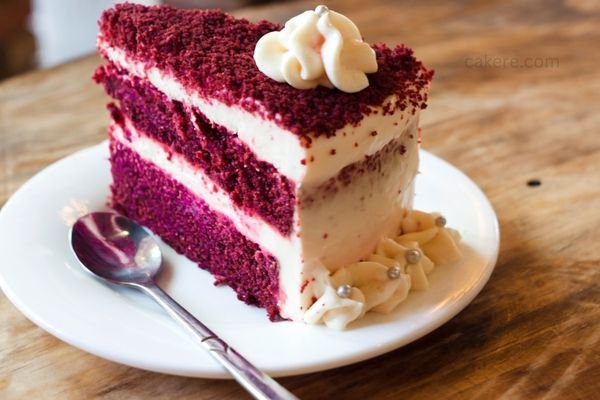 How To Make Easy Red Velvet Cake
Ingredients  
1

(3.5 ounce)

package non-instant chocolate pudding mix

1

(18.25 ounce)

package white cake mix

red

food

coloring, as desired

½

cup

buttermilk
Instructions 
Before placing your cake into the oven, preheat it to a temperature of 350 degrees Fahrenheit or 175 degrees Celsius.

To create a unique twist on the standard cake mix, follow the directions on the package but instead of using all of the required water, substitute half of it with buttermilk, which should be roughly half a cup. Then, add a packet of pudding mix and a few drops of food coloring to create a vibrant and flavorful cake batter.

Once you have mixed your ingredients together, pour the batter into your cake pan(s) and bake it according to the package instructions. This will ensure that your cake is cooked to perfection and ready to be enjoyed by everyone.
Pro Tips for Making Easy Red Velvet Cake
The first step to making the perfect Red Velvet Cake is choosing the right ingredients. Here are some tips to keep in mind when selecting your ingredients:
1.Use Quality Ingredients
To ensure that your cake turns out delicious, it's essential to use quality ingredients. Choose fresh eggs, high-quality cocoa powder, and pure vanilla extract. It's also important to use good quality flour and sugar for the best results.
2.Choose the Right Food Coloring
Red Velvet Cake gets its distinctive red color from food coloring. It's essential to choose the right type of food coloring to get the perfect shade of red. Use gel-based food coloring instead of liquid food coloring for a more intense and vibrant red color.
3.Preparation
Once you've gathered all your ingredients, it's time to start preparing your Red Velvet Cake. Here are some tips to keep in mind when preparing your cake:
4.Mix the Batter Correctly
Mixing the batter is one of the most critical steps in making Red Velvet Cake. Be sure to mix the batter well to ensure that it's evenly distributed. You can mix the batter by hand or use a mixer to ensure that it's well mixed.
5.Don't Overmix the Batter
While it's essential to mix the batter thoroughly, it's equally important not to overmix it. Overmixing can cause the cake to become tough and chewy. So be sure to mix the batter just until all the ingredients are well combined.
Conclusion
With this recipe, you will have the perfect red velvet cake that will leave a lasting impression on your guests. The combination of moist, fluffy cake layers and tangy cream cheese frosting is sure to delight any dessert lover. By following our step-by-step instructions, you can easily create a beautiful and delicious masterpiece that will have everyone asking for the recipe. Try it out today and see for yourself why red velvet cake is a classic favorite.
You May Also Like