Coconut milk cakes have been a popular dessert choice for many years due to their unique and delicious flavor. They are loved by many for their light and airy texture, and their subtle coconut taste that blends perfectly with the sweetness of the cake.
This recipe is a step-by-step guide to making the perfect coconut milk cake. From start to finish, we'll guide you through all the ingredients and techniques you need to know to make a cake that will impress your friends and family.
What You Need To Make Coconut Milk Cake Recipe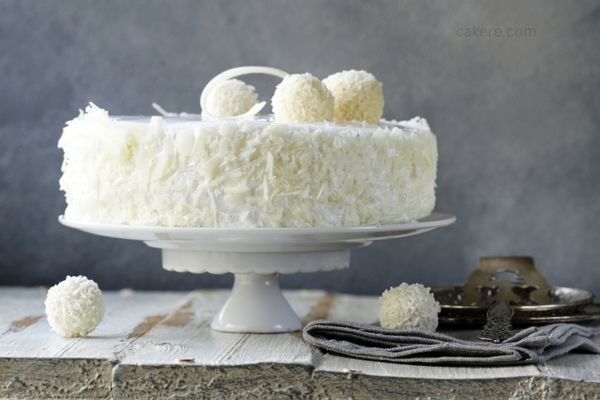 butter
eggs
coconut
flour
baking powder
salt
milk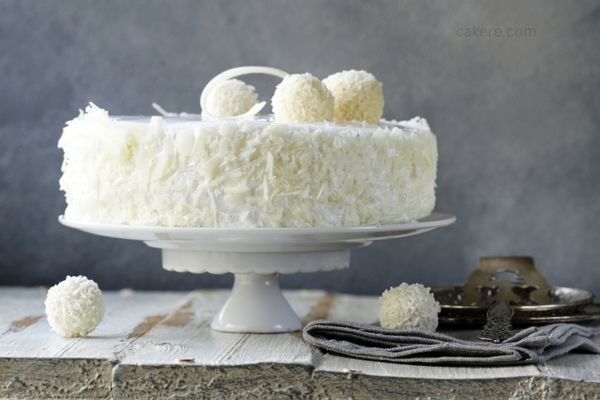 How To Make Coconut Milk Cake
Ingredients  
2

cups

all-purpose flour

1

cup

unsweetened shredded coconut

4

eggs,

separated

1

cup

butter

2

tablespoons

baking powder

1

teaspoon

salt

1

(14 ounce)

can coconut milk
Instructions 
Preheat oven to 350°F (175°C).Grease a 9x13-inch cake pan.

In a large mixing bowl, beat the sugar, butter, and egg yolks together using an electric mixer until smooth and creamy. Add the shredded coconut and mix well.

In another bowl, whisk together the flour, baking powder, and salt.

Slowly stir the creamed mixture into the flour mixture, alternating with the coconut milk, until the batter is just mixed.

Bake in the preheated oven for approximately 45 minutes or until a toothpick inserted into the center of the cake comes out clean.
Pro Tips for Making Coconut Milk Cake
Making a delicious and moist coconut milk cake can be a daunting task for many bakers, but with the right techniques and ingredients, you can make a cake that will leave your guests wanting more. Here are some pro tips for making a coconut milk cake that will be sure to impress.
1.Understanding Coconut Milk
Coconut milk is a versatile ingredient that can be used in both sweet and savory dishes. It is made by blending coconut meat with water, and it has a creamy and slightly sweet flavor that pairs well with other tropical ingredients, such as coconut flakes, pineapple, and mango.
2.Choosing the Right Flour
The type of flour you use in your coconut milk cake will greatly affect the texture and structure of your cake. All-purpose flour is a popular choice for many cakes, but if you want a more tender and fluffy cake, consider using cake flour.
Cake flour has a lower protein content than all-purpose flour, which means that it will result in a softer and more delicate crumb. When combining cake flour with coconut milk, you will get a tender and fluffy cake that has a subtle tropical flavor.
3.Sweetening the Cake
When it comes to sweetening your coconut milk cake, you have several options. You can use granulated sugar, brown sugar, or even coconut sugar. Granulated sugar will give your cake a clean and crisp sweetness, while brown sugar will add a caramel-like flavor and a soft texture. Coconut sugar is a healthier alternative to traditional sugar, and it has a mild and slightly sweet flavor that complements the coconut milk in the cake.
4.Baking the Cake
Baking the perfect coconut milk cake requires a few key techniques. Firstly, make sure that your oven is preheated to the right temperature, and that you have a good-quality cake pan that is greased and lined with parchment paper.
Conclusion
This coconut milk cake recipe is a must-try for anyone who loves the taste of coconut. With its light and airy texture, and its delicious flavor, this cake is sure to become a favorite in your recipe collection.
Whether you're serving it as a dessert after dinner, or as a sweet treat during the day, this coconut milk cake is sure to impress. So why not give it a try today and see for yourself why this cake is so loved by many.
You May Also Like