Welcome to our comprehensive guide to making the best brownies ever! Whether you're a seasoned baker or a newbie in the kitchen, our easy-to-follow recipe will help you make perfectly moist and chocolatey brownies that will impress anyone. In this article, we'll share with you our secrets to making brownies using cocoa powder, and how to get the perfect texture and flavor every time. So grab your apron, preheat your oven, and let's get baking!
What You Need To Make Brownie Cake With Cocoa Powder Recipe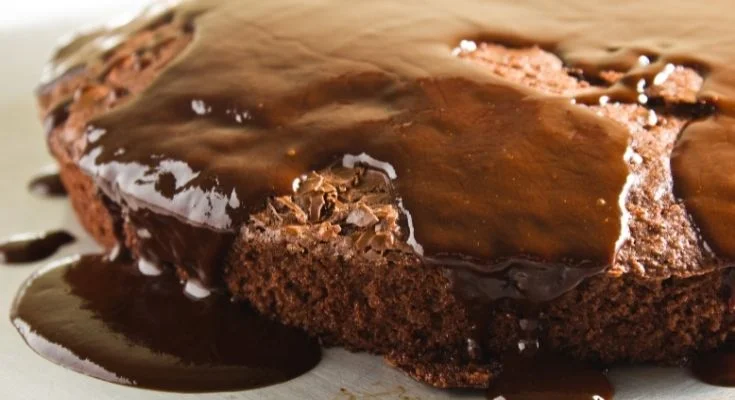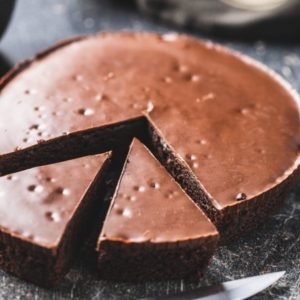 Brownie Cake Recipe With Cocoa Powder
These rich and delicious cocoa powder brownies are almost as easy as making brownies from a mix, but the taste is so much better! These brownies have the perfect brownie texture and they travel well.
Ingredients  
10

tablespoons

unsalted butter

1 1/4

cup

sugar

3/4

cup

plus 2 tablespoons unsweetened cocoa powder

1/2

teaspoon

salt

1

teaspoon

baking powder

1

teaspoon

pure vanilla extract

2

pic

large eggs

1/2

cup

all-purpose flour

1/2

cup

chocolate chips optional

1/2

cup

chopped walnuts optional
Instructions 
To ensure the best results, position your oven rack in the lower third of your oven before starting. Preheat your oven to a temperature of 325ºF.

Next, prepare your 8-inch square pan by lining it with either parchment or alumni paper, and then spray it lightly with non-stick cooking spray.

In a large bowl, preferably a glass one, combine butter, sugar, cocoa powder, and salt. Place the bowl over a pan of water that is just barely simmering. Stir the mixture occasionally until the butter is melted and everything is combined.

Once melted, remove the bowl from the heat and allow it to cool for around 5-10 minutes. It's important to ensure the mixture is not too hot before adding the eggs.

Once cooled slightly, add vanilla and mix it in well. Then add the eggs, one at a time, and beat them vigorously until they're thoroughly mixed.

In a separate bowl, combine the flour and baking powder, and stir them together to combine. Add the flour mixture to the batter, and mix it well to combine. Unlike most brownie recipes, this batter needs to be stirred vigorously. As a general guide, stirring it around 40 times with a spoon should do the trick.

If you're adding chocolate chips or nuts, fold them into the batter. Once the batter is complete, bake it for 30 to 35 minutes or until a tester comes out with some moist crumbs attached. Allow the brownies to cool on a wire rack before serving and enjoying. If you're not planning to eat them on the same day, wrap them up or cover them tightly to keep them fresh.
Notes
Nutrition Information:
Calories: 207kcal |
Carbohydrates: 25g |
Protein: 2g |
Fat: 11g |
Saturated Fat: 6g |
Cholesterol: 40mg |
Sodium: 86mg |
Potassium: 114mg |
Fiber: 1g |
Sugar: 19g |
Vitamin A: 260IU |
Calcium: 31mg |
Iron: 1mg
I hope your family enjoys these delicious cocoa powder brownies as much as my family does. This really is one of those that you'll want to save and make time and time again.
Pro Tips for Making Brownie Cake With Cocoa Powder
Brownie cake is a rich, chocolatey dessert that many people love. However, making a perfect brownie cake can be a challenge. In this article, we will provide you with some pro tips to help you make the best brownie cake with cocoa powder that will leave your taste buds wanting more. Whether you're a beginner or an experienced baker, these tips will help you achieve the perfect texture and flavor of a brownie cake.
Choose High-Quality Cocoa Powder
Use High-Quality Ingredients
Measure Your Ingredients Accurately
Add Coffee to the Brownie Mix
Do Not Overmix the Batter
Use the Right Baking Pan
Do Not Overbake Your Brownie Cake
Let the Brownie Cake Cool Completely
Conclusion
We hope you enjoyed our guide to making the best brownies ever using cocoa powder. With our easy-to-follow recipe and helpful tips, you'll be able to make brownies that are rich, chocolatey, and perfectly moist every time. So next time you're craving a sweet treat, try making our brownies and impress your friends and family with your baking skills. Happy baking!
You May Also Like