Sno Balls are cream-filled chocolate cakes with marshmallow icing and coconut flakes[1] that were previously manufactured and distributed by Hostess and are now owned by Apollo Global Management and Metropoulos & Co. Sno Balls are often pink, but they are also available in chocolate, lemon, white, green, blue, and other colors for special occasions and holidays. They are sold in two-packs at numerous convenience and grocery stores around the United States.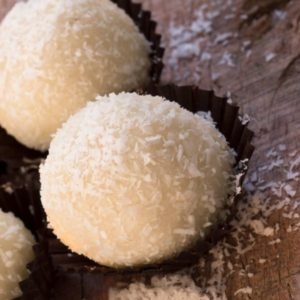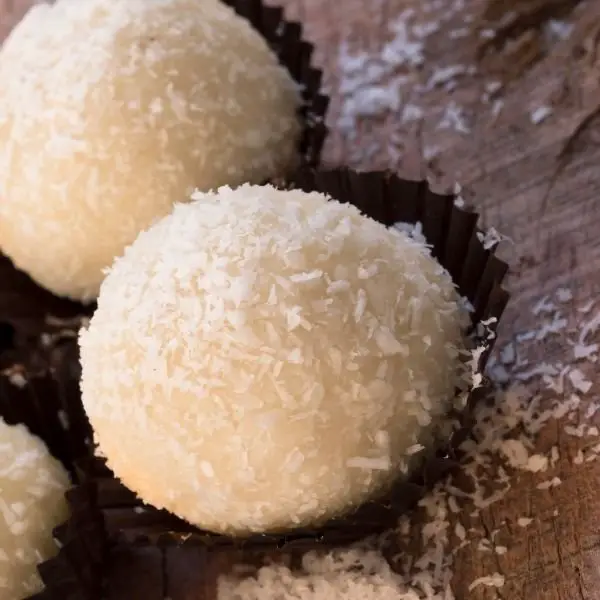 Sno Balls Cake Recipe
Sno Ball Cake is based on the Hostess sno balls snack. This cake is chocolate with fluffy marshmallow icing and pink coconut flakes on top.
Ingredients  
1

cup

 plus 2 tablespoons all-purpose flour

1 

cup

 plus 2 tablespoons white granulated sugar

1/2 

cup

 cocoa powder

1 1/2

tsp

 instant espresso powder

1 

teaspoon

 baking soda

3/4 

teaspoon

 baking powder

3/4 

tsp

 kosher salt

1

pic

 egg, plus 1 egg yolk

1/2 

cup

 buttermilk shaken

1/2 

cup

 warm water

2 1/2 

teaspoons

 olive oil

2 

teaspoons

 vanilla extract
Instructions 
Preheat the oven to 350 degrees Fahrenheit. Three 6-inch cake pans or two 8-inch cake pans should be butter and floured. Because this batter is sticky, I used parchment paper to line the bottoms of the pans. This is something I strongly suggest. You don't want the whole thing to cling together if you bake it. Remove the pans from the oven and set them aside. See the link below for instructions on how to bake cake layers flat. This is something I practice on a regular basis and it is quite beneficial. Also, because I only had two 6-inch cake pans, I baked the first two layers first, followed by the third. It was fine to do this with the batter!

Combine the all-purpose flour, sugar, cocoa powder, espresso powder, baking soda, baking powder, and salt in a large mixing basin or the bowl of a stand-up mixer (with the paddle attachment). Mix until everything is well blended. After that, add the egg and egg yolk, buttermilk, warm water, olive oil, and vanilla extract. 1 minute of mixing until the batter is smooth and well blended. It's okay if the batter is thinner than you're used to with cake batter.

Divide the cake batter evenly between the cake pans and bake for 27 to 30 minutes, or until a skewer inserted in the center comes out clean. Clean and dry the mixing bowl that you used to make the cake. Make the icing while the cakes are cooling.
TO MAKE THE FROSTING:
Whisk together the water, sugar, egg whites, cream of tartar, and salt in a large metal mixing basin. Mix with a handheld electric mixer on low speed over a pan of just simmering water. Increase the speed to high and beat for 5 minutes, or until the mixture holds firm peaks.

Continue beating until the mixture is cold and billowy, about 2 minutes more after transferring the bowl from the pan to a folded kitchen towel on the counter. Blend in the vanilla extract. (Frosting can be prepared 4 hours ahead of time and kept refrigerated, covered.)
TO MAKE THE COCONUT TOPPING:
In a mixing bowl, combine the coconut flakes and red food coloring. (To avoid getting food coloring all over my hands, I covered them with a ziplock bag.) Combine the coconut flakes and red food coloring in a mixing bowl and stir until well combined. My own preference was for it to be baby pink. If you desire a bright pink tint, neon food coloring may be required.
TO ASSEMBLE THE CAKE:
Fill the center of one of the cake circles with a few teaspoons of frosting. Smooth it out until the edges are reached. Place the second layer on top of the first. Then, in the center of the second ring of cake, add a few teaspoons of frosting. Smooth it out a bit. Finally, add the third layer. Add extra frosting to the top and sides, smoothing it out as much as possible. (It doesn't have to be flawless because we're adding coconut flakes.)

All the way around, press the coconut flakes to the sides. Also, sprinkle coconut flakes on top of the cake. Cut into slices and serve.
Final Thought:
This cake was inspired by a childhood favorite (the sno ball!) and was made in memory of those days when I'd ride my bike to the corner store and buy sno balls in plastic packets.
I'd generally purchase an ice cold coke and drink them both at the same time. "Did you wreck your dinner?" my mother would invariably ask when I got home. And I'd shake my head, hoping that the chocolate hadn't turned my teeth brown. Those were the happiest periods of my life. Everything was incredibly straightforward!