Are you looking for a delicious, easy-to-make dessert that requires only two simple ingredients? Look no further than this 2-ingredient pineapple angel food cake! This heavenly treat is light, fluffy, and bursting with sweet, fruity flavor.
What You Need To Make Pineapple Angel Food Cake Recipe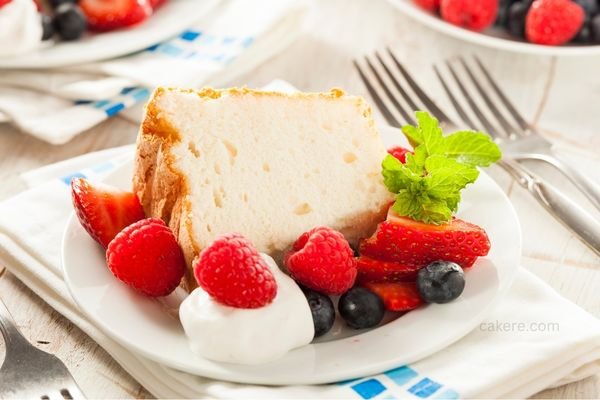 food cake mix
crushed pineapple (undrained)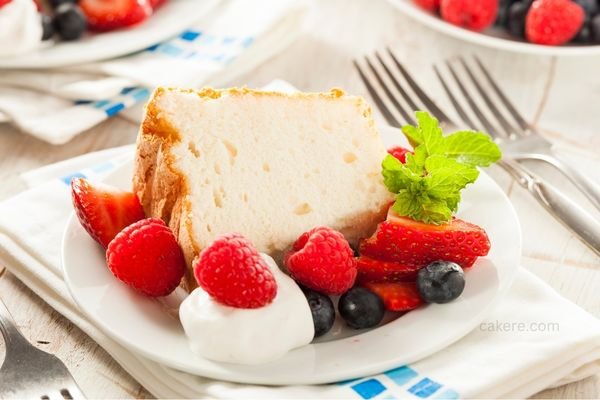 How To Make Pineapple Angel Food Cake
Ingredients  
1

(16 ounce)

package angel food cake mix

1 

 (20 ounce)

can crushed pineapple, in juice
Instructions 
Begin preheating the oven to 350°F (175°C).

In a big bowl, mix together the dry cake mix with the crushed pineapple and its juice. Start beating the mixture on low speed for half a minute, then increase to medium speed and continue beating for 1 minute. Transfer the mixture to an unfloured 10-inch tube pan.

Place the pan in the oven and bake until it has a rich golden-brown hue, 40 to 45 minutes. After removing the pan from the oven, flip it upside down and let it cool completely, around 2 hours.

Once the cake has cooled, use a knife to loosen the edges and invert it onto a serving plate. To serve, slice the cake with a serrated knife.
Pro Tips for Making Pineapple Angel Food Cake
Enhancing Your Pineapple Angel Food Dessert
Angel food cake is a sweet, spongy treat that's perfect for any occasion. Adding pineapple to it can take it to the next level of deliciousness. Here are some tips for elevating your pineapple angel food cake game:
Use fresh pineapple for optimal flavor. Canned pineapple can work, but the fresh fruit's natural sweetness will really shine through.
Add the pineapple to the batter carefully, folding it in gently to avoid deflating the mixture.
To enhance the tropical vibes, try topping the finished cake with toasted coconut or a drizzle of sweetened condensed milk.
If you prefer a more savory take on the dish, consider adding a pinch of salt to balance out the sweetness.
To take the presentation up a notch, try garnishing with a sprig of mint or a sprinkle of powdered sugar.
Follow these pro tips and enjoy a perfectly made pineapple angel food cake that's sure to impress.
Conclusion
This 2-ingredient pineapple angel food cake recipe is an easy and delicious dessert that is perfect for any occasion. With its light and fluffy texture and sweet pineapple flavor, it is sure to become a family favorite. So why wait? Grab the ingredients, preheat your oven, and start baking!
You May Also Like