Traditionally created from beaten egg whites and sugar, meringue is a sort of dessert or candy that is frequently linked to the Swiss, French, Polish, and Italian cuisines. Occasionally, an acidic ingredient like lemon, vinegar, or cream of tartar may also be included. The eggs may also be mixed with a binder, such as gelatin, flour, or salt.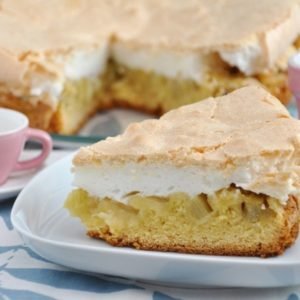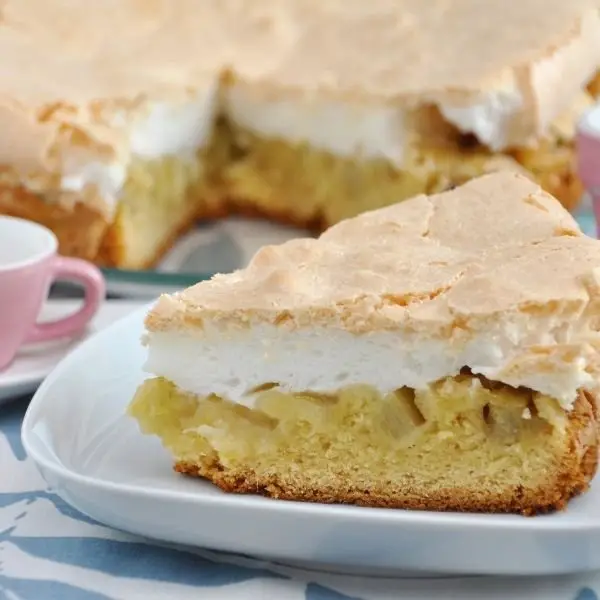 Meringue Cake Recipe
Dessert with meringue Merveilleux is a chocolate chip-topped crisp meringue sandwich with a layer of whipped cream inside. It's a delicious white sugar cloud, to put it simply. It is an exquisite dessert!
Ingredients  
For the coffee meringue:
⅔

cup

egg whites

200

g

granulated sugar

200

g

powdered (icing) sugar

1

pic

capsule of coffee Ristretto
For the whipped cream:
750

g

whipping cream

75

g

granulated sugar
For the decoration:
150

g

Trader Joe's dark chocolate
Instructions 
Oven should be heated to 195 F/90 C. On parchment paper, make 2.5 inch/ 6 cm circles. Invert the paper so that the drawing is on the bottom.

Ristretto capsule should be opened, and ground coffee should be set aside. Egg whites should be beaten until glossy using an electric or stand mixer. Granulated sugar should be added gradually. When egg whites are set, combine them with ground coffee and powdered sugar using a rubber spatula. Use a pastry bag and Ateco plain pastry tip 806 to pipe little spirals or rosettes onto circles you've sketched. For two hours, bake the meringues. After one hour, turn off the oven and leave the meringues inside with the door closed.

Cold whipping cream is whisked while granulated sugar is progressively added to form whipped cream. The cream should be whipped with an electric mixer until firm.

Pipe the whipped cream onto the meringue rosette to assemble the sandwich meringues. Finish by adding an additional meringue upside-down on top (flat side up). Cream should be used to top sandwiched meringues and garnish the edges. Using a spatula that is bent, smooth their top and sides. Place the meringues on a board and spread the cream over the top of each one. Before rolling them in chocolate chips, freeze meringues for about 10 minutes.

To make chocolate chips, use a mandoline slicer, a large knife, or a vegetable peeler to scrape the chocolate bar. You should put chocolate chips in a big platter. Except for the bottom, roll each sandwiched meringue in chocolate chips. Refrigerate.
Notes
Nutrition Information:
Sugar: 27.5 g
Sodium: 29 mg
Fat: 13.8 g
Saturated Fat: 8.8.g
Carbohydrates: 29.4 g
Fiber: 0.3 g
Protein: 2.5 g
Cholesterol: 43 mg
Final Thought:
I won't blame you if you dash to the kitchen straight away—this Merveilleux dessert with meringue is amazing! A layer of whipped cream and chocolate chips are on top of a sandwich of crunchy meringue. It's a delicious white sugar cloud, to put it simply.