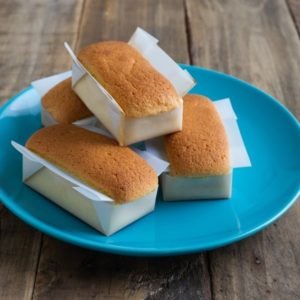 Mantecadas Cake Recipe
Mantecadas - Sweet bread has a culture of its own in Mexico and is a tradition that has been embraced and deeply loved for generations. We have primarily Spain and France to thank for that, as their influence is why we have such a passion for sweet pastry. 
Ingredients  
Instructions 
Preheat oven to 400F. Place muffin paper liners in muffin pan.

Sift together flour, baking powder and yeast in one medium size bowl, and set aside. Place egg and sugar in a large bowl and whisk until sugar has dissolved.

Add milk and the flavoring of your choice (vanilla, orange essence plus orange zest) and mix.

Incorporate the oil in a gentle stream and whisk again to form a homogenous mixture.

Slowly stir in the dry ingredients plus the pinch of salt, mixing gently until you have a very uniform batter. Do not over mix. Let the batter rest for 15 minutes.

With the help of a pitcher or a ladle, pour the batter into the already prepared muffin pan. Fill it up just a little bit bellow the edge. See picture above.

Carefully place in the preheated oven and bake for 20 minutes. Remove from oven and cool for about 5 minutes on a cooling rack. They keep well for 2 to 3 days when stored in an airtight container.
Notes
Nutrition Information:
Carbohydrates: 39g
Protein: 5g
Fat: 20g
Saturated Fat: 15g
Cholesterol: 56mg
Sodium: 38mg
Potassium: 155mg
Fiber: 1g
Sugar: 22g
Vitamin A: 110IU
Vitamin C: 0.4mg
Calcium: 63mg
Iron: 1.3mg