Are you looking for a delicious and decadent dessert that will impress your friends and family? Look no further than this ultimate flourless chocolate cake recipe! Made with rich and creamy chocolate, this cake is not only gluten-free but also indulgent and satisfying.
What You Need To Make Flourless Chocolate Cake Recipe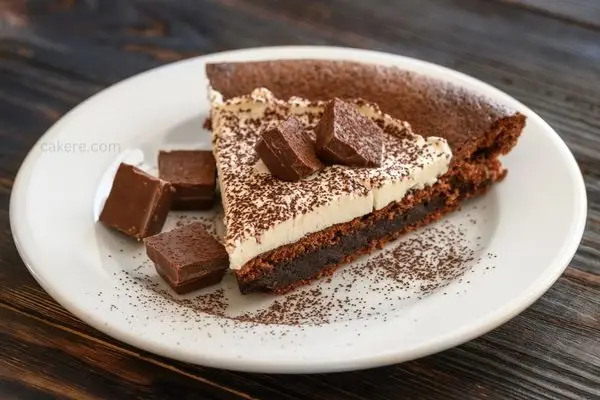 water
salt
bittersweet chocolate
butter
eggs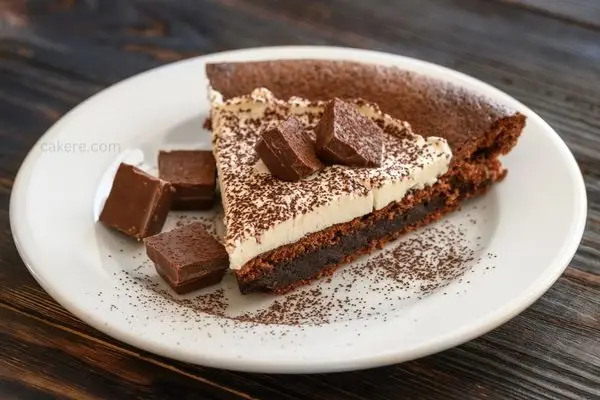 How To Make Flourless Chocolate Cake
Ingredients  
¼

teaspoon

salt

½

cup

water

¾

cup

white sugar

18

(1 ounce) squares

bittersweet chocolate

1

cup

unsalted butter

6

eggs
Instructions 
Preheat the oven to 300 degrees F (150 degrees C). Grease a 10-inch round cake pan and set it aside.

In a small saucepan, combine the sugar, water, and salt. Heat the mixture over medium heat, stirring until completely dissolved. Set it aside.

Melt the bittersweet chocolate in a microwave-safe glass or ceramic bowl. Heat in 15-second intervals, stirring after each interval, for 1 to 3 minutes. Pour the melted chocolate into the bowl of an electric mixer.

Cut the butter into pieces and beat it into the chocolate, one piece at a time, until fully combined. Add the hot sugar water and beat until well combined. Slowly beat in the eggs, one at a time.

Pour the batter into the prepared cake pan. Place the pan in a larger pan and fill the larger pan with boiling water halfway up the sides of the cake pan. Bake in the oven for 45 minutes. The center will still look wet.

Place the cake in the refrigerator until thoroughly chilled, for at least 8 hours to overnight. To unmold, dip the bottom of the cake pan in hot water for 10 seconds and invert the cake onto a serving plate.
Pro Tips for Making Flourless Chocolate Cake
Making a delicious, rich, and gooey flourless chocolate cake may seem daunting, but it's actually much easier than you might think! With just a few key ingredients and some simple techniques, you can make a show-stopping dessert that's sure to impress your friends and family.
The most important aspect of making a great flourless chocolate cake is choosing the right ingredients. Look for high-quality cocoa powder, unsalted butter, and good-quality chocolate. Dark chocolate is ideal for this recipe, as it has a deeper, more intense flavor that really shines in the final product.
One of the most important steps in making a flourless chocolate cake is melting the chocolate. This step is critical, as it can make or break the final product. Make sure to use a double boiler or a heatproof bowl set over a saucepan of simmering water to gently melt the chocolate, stirring constantly to avoid burning it.
Whipping the egg whites is another critical step in making a flourless chocolate cake. The egg whites help to give the cake its light and airy texture, so it's important to take the time to properly whip them until they form stiff peaks. This can be done by using a hand mixer or a stand mixer fitted with the whisk attachment.
Once the chocolate is melted and the egg whites are whipped, it's time to mix everything together. Start by mixing the butter and sugar together until they're well combined, then slowly add in the melted chocolate, cocoa powder, and egg whites, mixing well after each addition.
Finally, it's time to bake the cake! Pour the batter into a greased 9-inch cake pan and smooth it out evenly. Bake in a preheated 350-degree oven for 25-30 minutes, or until the top is firm and a toothpick inserted into the center of the cake comes out clean.
The final touch in making a perfect flourless chocolate cake is decorating it. This can be as simple as dusting the top with some cocoa powder, or you can get creative and add whipped cream, fresh fruit, or a drizzle of melted chocolate.
Conclusion
Making a flourless chocolate cake may seem like a daunting task, but with these pro tips, it's actually quite simple. With just a few key ingredients and some simple techniques, you can make a delicious and impressive dessert that everyone will love. So get in the kitchen, and get ready to bake up a storm!
You May Also Like