A coffee cake is a single-layer cake with a sweet, cinnamon-infused flavor and streusel top made from flour, butter, and sugar. It is a favorite one in all of the states of the United States of America. Sometimes we get so confused about that is coffee cake breakfast or dessert items? We'll try to make a satisfactory answer for this question through this article.
American coffee cakes are typically presented in a single layer. It is flavored with either fruit or cinnamon. Cakes are also leavened with baking soda, which results in a more cake-like texture, or yeast, which results in more bread-like textures. They may be loaf-shaped for easy slicing or baked in a tube pan.
Now there is a question that may come to your mind that is coffee cake breakfast or dessert? To get the best answer to this question first, you have to go through this article.
Easy Coffee Cake
There is a list of ingredients used in making a coffee cake.
Ingredients
1 CUP Oil
2 Eggs, beaten
1 tsp Vanilla
1 CUP Milk
1 CUP Sugar
3 CUP Flour
3 tsp Baking powder
1/2 tsp Salt
1 1/2 CUP Brown sugar
2 tsp Cinnamon
1/2 CUP Margarine, melted
Directions
In a large mixing bowl, combine oil, eggs, vanilla, and milk.
In a medium bowl, blend sugar, flour, baking powder, and salt.
Combine egg mixture with flour mixture. Pour half the batter into a 9×13 pan.
In a medium bowl, prepare streusel by combining brown sugar and cinnamon.
Sprinkle half of the streusel on top of the batter. Top with the remaining batter then sprinkles the remaining streusel on top.
Drizzle with melted margarine.
Bake, uncovered at 350°F for 25-30 minutes.
From the list of ingredients, we can see that there is no coffee in making a coffee cake. I have just never seen a coffee cake that features coffee as an ingredient. It is an accompaniment to coffee.
A coffee cake might have coffee in it, but the name comes from the fact describing, it is served with coffee, not because it has coffee in it. The name is a bit confusing if the coffee cake is not familiar in your area.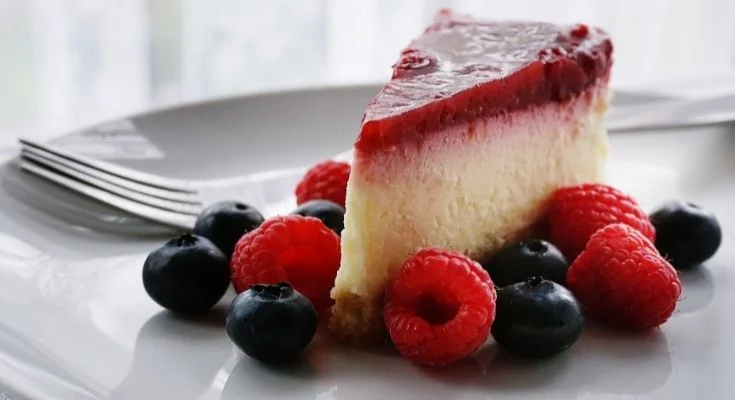 So we can say that a coffee cake is a moist, tender cake usually topped with some streusel topping and served alongside coffee or tea at breakfast.
Coffee cakes are popular with all because they are easy to make and taste great. Coffee cakes stand apart from other cakes because of their streusel topping and because, although they might have a glaze drizzled on top, they are not frosted.
However, while some early versions of the dessert did contain coffee, the snack cake is meant to be an accompaniment to, not a cake of coffee. Most have simple cinnamon fillings, with some variations using chocolate, nuts, fruit, and cream cheese to compliment the delicate flavor of the cake.
So, never be confused that a coffee cake is a breakfast, not a dessert.