If you're looking for a fluffy and tender cake that's bursting with coconut flavor, then look no further than this coconut chiffon cake recipe. Made with coconut milk, coconut extract, and a generous amount of shredded coconut, this cake is the ultimate treat for coconut lovers. It's light, airy, and has a delicate crumb that will melt in your mouth.
What You Need To Make Coconut Chiffon Cake Recipe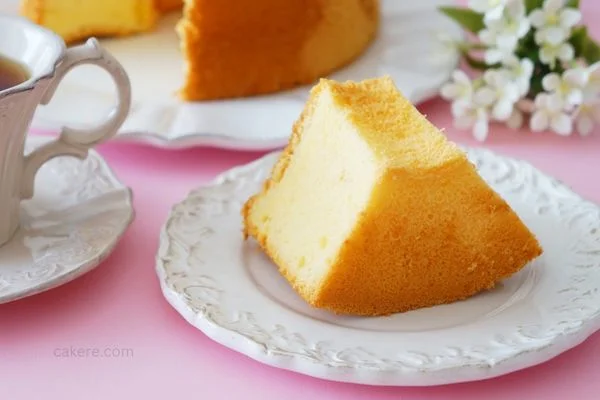 flour
baking powder
salt
yolks
water
oil
vanilla extract
almond extract
egg whites
cream of tartar
flaked coconut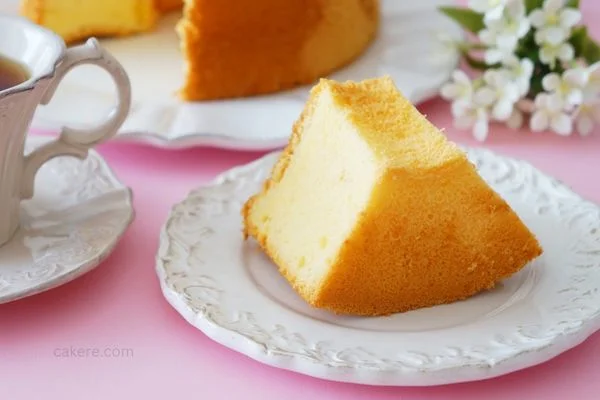 How To Make Coconut Chiffon Cake
Ingredients  
¾

cup

water

7

egg

yolks

1

teaspoon

salt

3

teaspoons

baking powder

1 ½

cups

white sugar

2

cups all-purpose

flour

½

cup

vegetable oil

1

teaspoon

vanilla extract

1

teaspoon

almond extract

1

cup

egg whites

½

teaspoon

cream of tartar

¾

cup

flaked coconut
Instructions 
Set your oven to 325 degrees F (165 degrees C) and allow it to preheat. This will ensure that your cake will cook evenly and come out perfectly baked.

In a mixing bowl, combine 2 cups of all-purpose flour, 1 cup of sugar, 3 teaspoons of baking powder, and 1/4 teaspoon of salt. Make a well in the center of the mixture and set aside.

Into the well in the center of the dry ingredients, add 4 egg yolks, 1 cup of water, 1/2 cup of oil, 1 teaspoon of vanilla extract, and 1 teaspoon of almond extract. Beat the ingredients until smooth.

In a separate large bowl, beat 4 egg whites and 1/4 teaspoon of cream of tartar until stiff peaks form.

Pour the egg yolk mixture gradually over the beaten egg whites and fold until just blended. Then, fold in 1 cup of flaked coconut.

Place the pan in the preheated oven and bake for 55 minutes. Increase the oven temperature to 350 degrees F (175 degrees C) and bake for 10 to 15 minutes longer. The top will spring back when touched lightly.

Turn the pan upside down until the cake is cool before removing it from the pan. Once the cake is cool, remove it from the pan and frost it if desired.
Pro Tips for Making Coconut Chiffon Cake
1.A chiffon cake is a type of cake that is made with a unique batter that is made from egg whites and oil. This type of cake is very light and airy, and it has a delicate crumb that is perfect for soaking up the flavors of the coconut. To make the perfect Coconut Chiffon Cake, it is important to understand the basic structure of the batter and how it behaves.
2.The flavor of the Coconut Chiffon Cake will be greatly influenced by the type of coconut that you use. Fresh coconut is the best option for this recipe, but if you cannot find it, you can use dried coconut or coconut milk. When choosing the coconut, make sure that it is of high quality and that it has a rich, sweet flavor.
3.Sifting the flour and sugar is a critical step in making a Coconut Chiffon Cake. Sifting helps to incorporate air into the batter, which will give the cake its light and airy texture. To get the best results, make sure that you sift the flour and sugar several times before you begin to mix the batter.
4.Whipping the egg whites is the key to making a light and fluffy Coconut Chiffon Cake. The egg whites should be whipped until they form stiff peaks, and then they should be gently folded into the batter. Make sure that you do not overmix the batter, as this can cause the egg whites to deflate, which will result in a dense and heavy cake.
5.Baking the Coconut Chiffon Cake is the final step in the process. To get the best results, make sure that you bake the cake in a tube pan that has been greased and floured. The cake should be baked at a low temperature for a long time, which will help to keep it light and airy.
Conclusion
Making a Coconut Chiffon Cake is a fun and rewarding experience, and with these pro tips, you can be sure that you will get the best results. Whether you are making this cake for a special occasion or just for a sweet treat, these tips will help you to make a delicious and beautiful cake that everyone will love.
You May Also Like