Chestnut cakes are a classic dessert that is both delicious and nutritious. Made with chestnuts, flour, sugar, and eggs, this cake is not only a delightful treat, but it also contains essential vitamins and minerals that are essential for good health. This article will provide you with a step-by-step recipe for making the perfect chestnut cake, along with some tips and tricks to ensure that your cake turns out perfectly every time.
What You Need To Make Chestnut Cake Recipe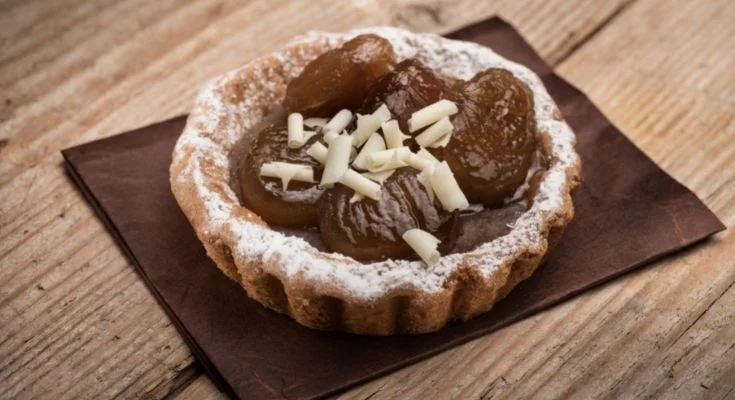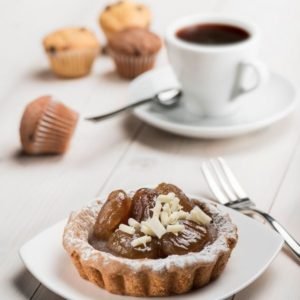 Chestnut Cake Recipe
Chestnut cake is an amazing Fall recipe that will surprise your guests. It is easy and uses canned chestnut puree.
Ingredients  
1

pic

large eggs

½

cup

 butter

1

cup

chestnut spread

20

cl

milk ¾ of a cup or 7oz

1

cup

flour

1

teaspoon

 baking powder

½

cup

 granulated sugar optional
Instructions 
To begin, preheat your oven to a temperature of 385F.

Next, take a small bowl and place the butter inside. Melt the butter in the microwave using increments of 20 seconds.

Now, take a large bowl and add the wet ingredients to it. This includes the eggs, melted butter, chestnut spread, and milk. If desired, you can also add some sugar. Mix all these ingredients together until you get a smooth mixture.

Gradually add the flour and baking powder to the mixture. Keep mixing until you get a smooth consistency.

Take an oven mold and pour the batter into it. If necessary, you can grease the mold before pouring the batter.

Now, place the mold in the oven and bake for around 30 minutes. To check if the cake is done, insert a knife in the middle of the cake. If the tip of the knife comes out dry, the cake is ready.
Notes
Nutrition Information:
Calories: 79kcal
Carbohydrates: 14g
Protein: 3g
Fat: 1g
Saturated Fat: 1g
Polyunsaturated Fat: 1g
Monounsaturated Fat: 1g
Trans Fat: 1g
Cholesterol: 29mg
Sodium: 57mg
Potassium: 95mg
Fiber: 1g
Sugar: 1g
Vitamin A: 62IU
Vitamin C: 5mg
Calcium: 41mg
Iron: 1mg
Pro Tips for Making Chestnut Cake Recipe
Tips for Success
Be sure to use fresh, high-quality ingredients for the best results.
Don't overmix the batter, as this can result in a tough, dense cake.
For a more decadent cake, you can add chopped chestnuts to the batter or sprinkle them on top of the cake before baking.
If you prefer a sweeter cake, you can increase the amount of sugar to 1 1/2 cups.
Conclusion
Chestnut cakes are a delicious and nutritious treat that are perfect for any occasion. With its rich, nutty flavor and moist, tender texture, this cake is sure to be a hit with your family and friends. Whether you're a seasoned baker or a beginner, this chestnut cake recipe is easy to follow and yields a mouthwatering dessert that is sure to impress. So why wait? Get in the kitchen and start baking today!
You May Also Like