Spekkoek is an Indonesian layer cake (kue lapis legit or spekuk in Indonesian). It was created in the Dutch East Indies during colonial times. The Indian (Dutch-Indonesian) counterpart of the European multi-layered spit cake has a hard texture. It is not baked on a revolving spit, however, and is made with a blend of Indonesian spices such as cardamom, cinnamon, clove, mace, and anise. The cake is made with flour and yolk, and butter or margarine is used to make it rich.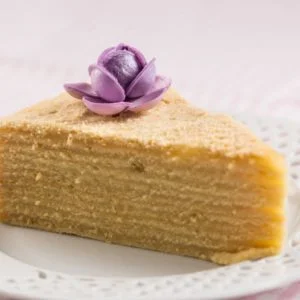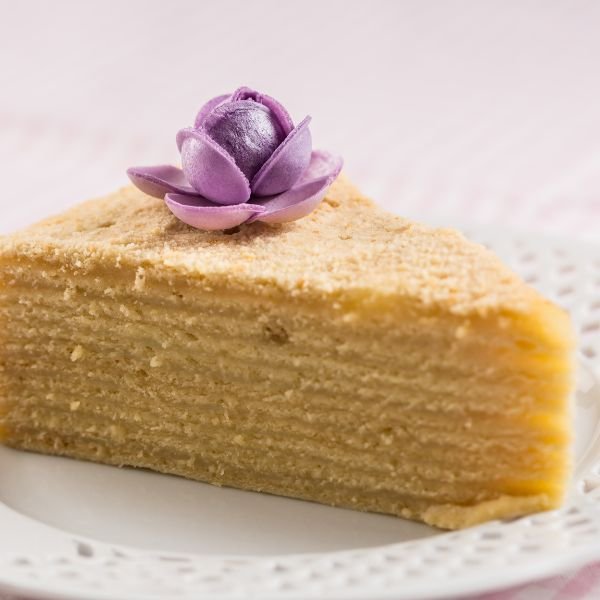 Spekkoek Cake Recipe
This Dutch delicacy is made up of layers of spicy and plain firmish batter. Cinnamon, cardamom, ginger, nutmeg, and cloves make up the spiced layer, which is sandwiched between plain batter layers that are both grilled and drizzled with butter. As a consequence, you'll have a one-of-a-kind show-stopping cake that's likely to become a tea-time favorite.
Ingredients  
For the spice mix
2

tsp

 ground cinnamon

1

tsp

ground ginger

1

tsp

ground cardamom, about 12 fat green pods

1/2

tsp

 ground nutmeg

1/4

tsp

 ground cloves
For the cake
250

g 

unsalted butter, softened, plus extra to grease

250

g 

caster sugar

8 

pic

medium eggs, separated

200

g

 plain flour
To brush
75

g

 unsalted butter, melted

Icing sugar, to dust
Instructions 
Combine the spice mix ingredients in a small bowl and set aside. Preheat the grill to medium-high heat. Line the base of a 20.5cm round springform tin with baking parchment.

To make the cake, cream butter and half the sugar together in a large mixing basin with a handheld electric mixer until pale and fluffy. Whisk in the egg yolks in batches, stirring thoroughly after each addition. Fold in the flour with a heavy metal spoon (mixture will be fairly stiff).

Whip egg whites in a separate dish with clean beaters until stiff peaks form. Add the remaining sugar gradually until the meringue is stiff and glossy. To loosen the butter mixture, stir in a large spoonful of the meringue, then fold in the remaining whites in two batches. Half of the mixture should be spooned into a separate bowl (weigh for optimal results), and the spice mixture should be folded into this bowl.

Spread a thin layer of the simple mixture (approximately 3 tbsp) into the prepared tin's base with the back of a flatware spoon, spreading to an equal layer. Place the cake tin on the rack so that the top of the cake tin is about 7.5-10cm below the grill. Grill for 1 1/2-3 minutes, or until the cake layer is barely cooked and brown (keep checking on it). Using melted butter, brush the cake (not the sides of the tin) with it. Alternate layering, grilling, and brushing the combinations (you should end up with approximately 12 layers, but it doesn't matter whether there are more or less).

Allow to cool entirely in the pan before transferring to a cake stand, dusting with icing sugar, and slicing thinly.
Notes
Nutrition Information:
Protein: 4g
Total fat: 15g
Saturates: 9g
Carbs: 20g
Total sugars: 13g
Fibre: <1g
Final Thought:
Meike, the culinary director: "My father traveled to Holland frequently for work, and I was fascinated from the first time he brought back this delectable heritage to the former Dutch East Indies. I recall sneaking slivers of this pricey delight with my brother and peeling off the firmish layers to prolong the pleasure. It's not as difficult to make as it appears, but it does take time. So I implore you to relax into the pleasurable rhythm of stacking up so that you, too, can enjoy the pleasure of sneaking a sliver!"