Cake that uses raisins as a primary ingredient is known as raisin cake. Sometimes other substances like rum and chocolate are added. Raisin cake has been around from at least the time of King David, between 1010 and 970 BCE. The two major components of a Raisin Cake are raisins and cake batter.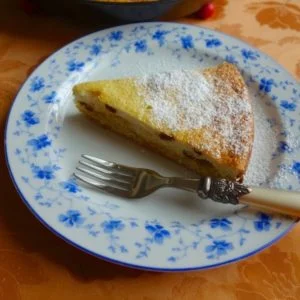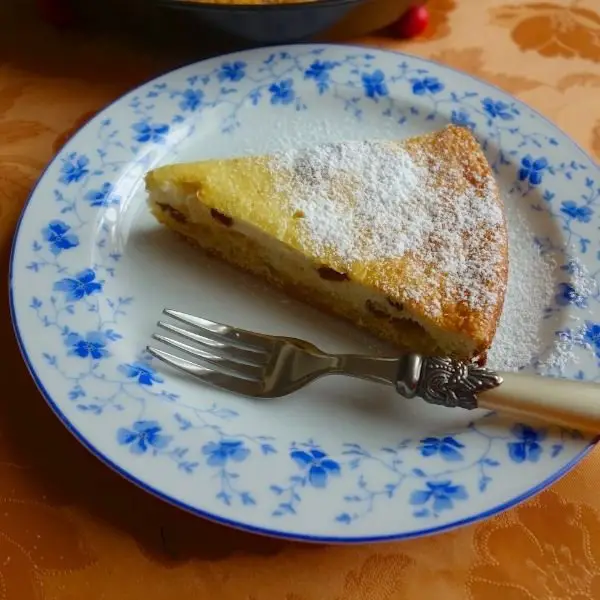 Simple Vanilla Raisin Cake Recipe
The recipe for vanilla raisin cake is really straightforward. The cake is delectable.
Ingredients  
Instructions 
Butter a loaf cake pan, preheat the oven to 200°C, and then set it aside.

Eggs should be whisked in a mixing bowl while sugar is gradually added. Melted butter, oil, vanilla flavor, milk, and lemon juice should all be added. Combine thoroughly.

Add the flour, baking powder, salt, and vanilla sugar to the egg mixture as the dry ingredients. Using a wooden spoon or a spatula, mix the batter to blend.

Add the dried raisins after combining the batter. Add raisins to the mixture before transferring it to the cake pan.

Toadpick should come out clean after 25 to 30 minutes of baking the cake in a preheated oven. Serve the cake after letting it set for 10 to 15 minutes on a cool rack.
Notes
Nutrition Information:
FAT: 20g
SATURATED FAT: 12g
TRANS FAT: 1g
UNSATURATED FAT: 6g
CHOLESTEROL: 110mg
SODIUM: 400mg
CARBOHYDRATES: 74g
FIBER: 2g
SUGAR: 36g
PROTEIN: 9g
Final Thought:
This rich, tasty, and sweet vanilla raisin cake. It can be served as a side dish or a dessert. The dish can be prepared in a single bowl in less than 30 minutes thanks to its extreme simplicity. All you need if you're craving dried fruits is this cake recipe. I frequently use dried raisins in recipes because I adore them. You can try my muffins with dried raisins. They are delicious, juicy, and soft. They can be consumed that way or with a cup of coffee.