Carrot cake is a classic dessert that has been loved by many for generations. The combination of sweet carrots, creamy frosting, and warm spices creates a flavor explosion in your mouth with every bite. However, many people struggle with making a perfectly moist carrot cake.Fear not, as we are here to guide you through the process of making a delectable, mouth-watering carrot cake that will have everyone asking for seconds.
What You Need To Make Moist Carrot Recipe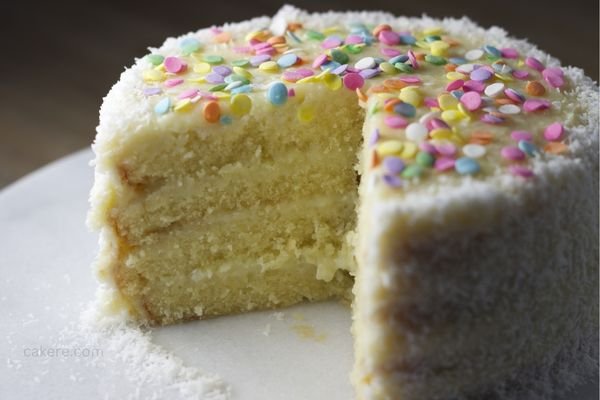 flour
cinnamon
baking powder
baking soda
salt
oil
shredded carrots
crushed pineapple, drained
coconut
walnuts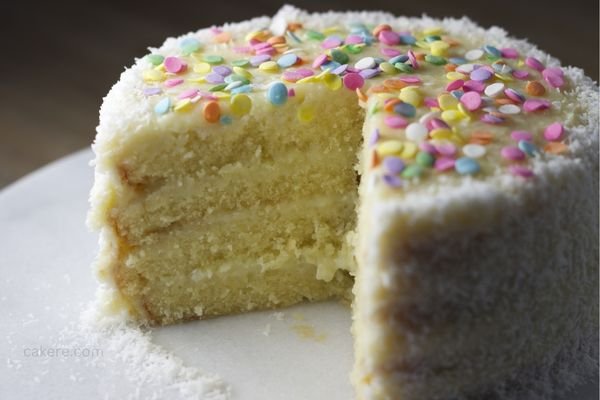 How To Make Moist Carrot cake
Ingredients  
2

cups

white sugar

1

teaspoon

salt

1 ½

teaspoons

baking soda

2

teaspoons

baking powder

2 ½

teaspoons

ground cinnamon

2

cups all-purpose

flour

1 ½

cups

vegetable oil

4

large

eggs

2 ¾

cups

shredded carrots

1

(8 ounce)

can crushed pineapple, drained

1

cup

flaked coconut

¾

cup

chopped walnuts
Instructions 
Preheat your oven to 325 degrees Fahrenheit (165 degrees Celsius) and grease a 9x13-inch pan with non-stick spray or butter. Then, sprinkle a light coating of flour over the pan to prevent the cake from sticking.

In a large mixing bowl, combine the flour, cinnamon, baking powder, baking soda, and salt. Stir until well combined and set aside.

In a separate bowl, mix the sugar, oil, and eggs together until smooth. Slowly add the dry ingredients to the wet mixture and beat until fully incorporated.

Stir in the grated carrots, crushed pineapple, shredded coconut, and chopped walnuts into the cake batter. Pour the batter into the prepared pan and smooth the top with a spatula.

Bake the cake in the preheated oven for 35-40 minutes, or until a toothpick inserted into the center comes out clean. Once done, remove the cake from the oven and let it cool in the pan for 10 minutes before removing it from the pan and allowing it to cool completely on a wire rack.
Pro Tips for Making Moist Carrot cake
Carrot cake is a classic dessert that's beloved by many. It's a simple and delicious cake that can be enjoyed year-round, and is perfect for any occasion. However, making a perfect carrot cake can be tricky, especially when it comes to ensuring the cake is moist and flavorful. In this article, we'll provide you with some pro tips to help you make the perfect moist carrot cake every time.
Use fresh, high-quality ingredients. This includes using freshly grated carrots, high-quality vegetable oil, and pure vanilla extract.
Don't overmix the batter. Overmixing the batter can lead to a dense, dry cake. Mix the batter just enough to combine the ingredients.
Add in some moisture. Using crushed pineapple or applesauce in the batter can help keep the cake moist and flavorful.
Bake the cake at the right temperature. Baking the cake at a lower temperature for a longer period of time can help keep the cake moist.
Let the cake cool completely. Allowing the cake to cool completely before slicing into it can help keep the cake moist and flavorful.
Conclusion
With this recipe, you'll never have to struggle with making a dry carrot cake again. The combination of moist cake and rich frosting is sure to impress your friends and family. Happy baking!
You May Also Like