A rum baba, also known as a baba au rhum, is a tiny yeast cake drenched in rum-based syrup. It may also contain pastry cream or whipped cream as a filling. The most common preparation is for individual portions, however bigger forms akin to those for Bundt cakes can also be used occasionally. Rum baba cakes primarily contain eggs, milk, butter, and rum.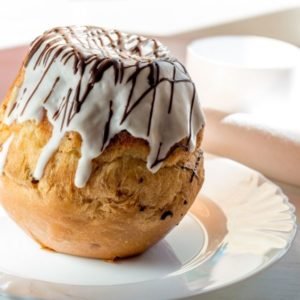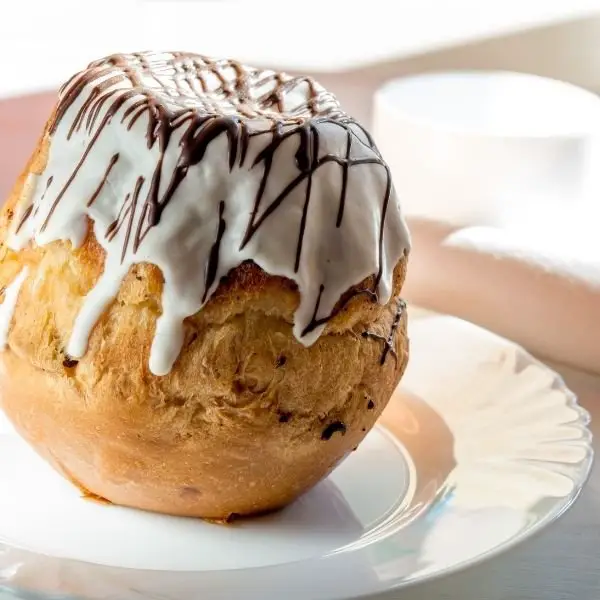 Classic French Rum Baba cakes Recipe
A delicious yeast-risen cake studded with dried fruit and soaked in hot rum syrup is called a "baba au rhum" (also known as a "rum baba"). It was once the crème de la crème of French cuisine, but it fell out of favor. It is wonderful to see it returning and still very much in vogue. With only a dash of orange and lemon zest, this recipe highlights the delicate citrus flavor. To lessen the aggressiveness of the rum, a tiny bit of heated vanilla has also been added to the syrup used for soaking. As a result, the original French recipe for rum baba is maintained while being packed with layers of taste. You will want 12 baba molds to complete this recipe. Because it does contain a syrup made from hard whiskey,
Ingredients  
For the Cake:
1 

tablespoon

 dry yeast

3

tablespoons

warm water

3 

pic

large eggs, beaten

2

cups

all-purpose flour

2

tablespoons

 granulated sugar

1 

teaspoon

 orange zest

1 

teaspoon

 lemon zest

1 

teaspoon

 salt

4

ounces (1/2 cup)

 unsalted butter, softened

3/4

cup

golden raisins, or dried currants

3

tablespoons

dark rum
For the Rum Syrup:
3

cups

 water

2 

cups

 granulated sugar

1/2 to 2/3

cup

dark rum, to taste

1 1/2

teaspoons

 pure vanilla extract

2/3

cup

 apricot preserves, heated
Instructions 
In a sizable basin, combine the yeast with the warm water and stir to combine. Let the yeast dissolve for 5 minutes.

Mix the yeast and water with a few lightly beaten eggs.

Combine the flour, sugar, citrus zests, and salt in a small bowl.

Incorporate the mixture with the eggs and yeast.

For about 5 minutes, knead the dough with the softened butter until it becomes elastic and soft.

The dough should be covered and let an hour to double in size.

Put the raisins or currants in 3 tablespoons of rum to soak while the dough is rising.

Beat the rum-soaked fruit into the dough once it has doubled in size.

Divide the dough among the baba molds after greasing them.

set the oven to 400 degrees.

For 30 to 45 minutes, or until the dough has just begun to rise above the edges of the molds, cover the molds and let the dough rise.

The babas should be exposed to the oven for 20 to 25 minutes, or until golden brown and starting to loosen from the sides of the molds.

The babas should be taken out of the molds right away so they can cool on a wire rack.
Notes
Nutrition Information:
Total Fat 9g 12%
Saturated Fat 5g 26%
Cholesterol 67mg 22%
Sodium 207mg 9%
Total Carbohydrate 71g 26%
Dietary Fiber 1g 5%
Total Sugars 49g
Protein 5g
Vitamin C 2mg 12%
Calcium 24mg 2%
Iron 1mg 8%
Potassium 140mg 3%
Final Thought:
These tiny sweet cakes with rum taste are such a delightful treat. They are a classic dessert for a reason, thus maybe best for the adults at the party since they are rather rum-soaked. Although the dough can be sticky, the effort is well worth it. — Tracy Wilk