Cake donut recipe is the perfect way to enjoy a delicious treat! Made with buttermilk for a moist and fluffy texture, these donuts are perfect for any occasion. Enjoy them plain or with your favorite frosting or glaze.
Making doughnuts at home is an attainable dream. These classic cake-style doughnuts rely on buttermilk and baking powder for their lift and rise. The dough is slightly sticky, but resist the urge to over-flour and over-knead. Like working with biscuits, the dough must be handled delicately or the doughnuts will have difficulty rising as they fry, becoming tough and dense.
Be sure to use a thermometer to determine the temperature of oil – too hot and the doughnuts get too dark before cooking all the way through; not hot enough, they'll be greasy without that signature rise. These versatile cake doughnuts can be glazed, dusted in powdered sugar or tossed to coat in cinnamon sugar, but are their absolute best soon after they're fried.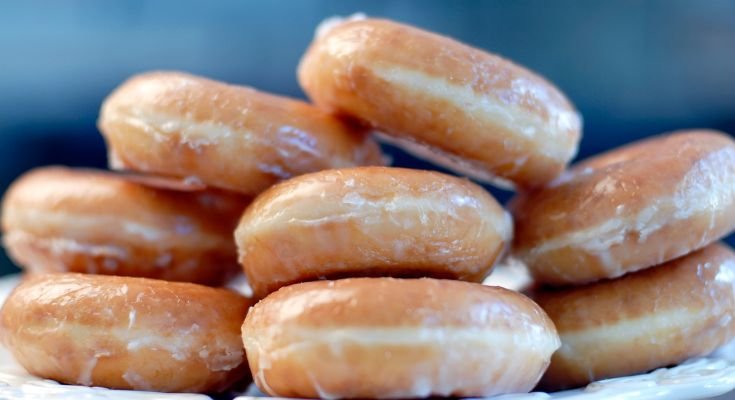 Cake Donut Recipe With Buttermilk
Cake donut recipe is the perfect way to enjoy a delicious treat! Made with buttermilk for a moist and fluffy texture, these donuts are perfect for any occasion.
Ingredients  
3 ½ 

cups

all-purpose flour

1

cup

sugar

2

teaspoons

 baking powder

½ 

teaspoon

 baking soda

1

teaspoon

 salt

2 

large eggs plus one egg yolk

¾

 cup

 buttermilk

4 

tablespoons

 unsalted butter 

melted and cooled

1

teaspoon

 vanilla extract

6 

cups

 vegetable oil

4 

cups

 powdered sugar

⅓ 

cup 

water

¼ 

teaspoon

 ground nutmeg
Instructions 
Combine 1 cup of flour, sugar, baking soda, baking powder, salt, and nutmeg in a large mixing bowl.

Buttermilk, butter, and eggs should be whisked together in a small mixing basin. Mix on medium speed for about 30 seconds after adding the wet ingredients to the dry ones.

Mix the remaining flour in gently, a bit at a time, with the speed on low. To get a soft, moist, somewhat sticky dough, adjust the amount of flour as needed. Wrap plastic wrap around the bowl and refrigerate for one hour.

Heat the oil in a Dutch oven to 375 degrees.

Whisk the powdered sugar, water, and vanilla together to make the glaze until it is smooth. If more powdered sugar or water is required for a thin glaze, do so.

Roll out your dough to half an inch thick on a lightly floured surface, using a floured rolling pin. Use a floured donut cutter or large and small biscuit cutters to cut out donut shapes and donut holes. Collect any leftover scraps, roll them out, and cut more donuts. Lightly score the donuts three times in a triangle pattern around the ring of the donut to create evenly-spaced "petals".

To cook the perfect donut, start by frying several at a time, scored side up. flipping them over as they rise to the surface and turn golden brown, about a minute per side. Drain on a wire rack. Before frying another batch, make sure oil temperature has returned to 375 degrees and cut one open to make sure they are cooked through. The exteriors should be deep brown and light, with no doughy center.

The donuts should be taken out of the oil and placed on a rack to drain and slightly cool.

Put the donuts in the glaze with the petals facing up while they are still warm. The doughnut should be lightly dipped in the glaze before being picked up and let to drip any remaining glaze back into the bowl.

To let the glaze to dry, place the glazed doughnut back on the rack.

Continue until all of the doughnuts and donut holes are cooked and glazed.