Chocolate cake is a classic dessert that never goes out of style. Whether you're serving it for a special occasion or just as a treat after dinner, it's always a crowd-pleaser. But what makes a chocolate cake truly stand out is its moist and rich texture. In this article, we'll show you how to make the ultimate moist chocolate cake that will leave you wanting more with every bite.
What You Need To Make Moist Chocolate Cake Recipe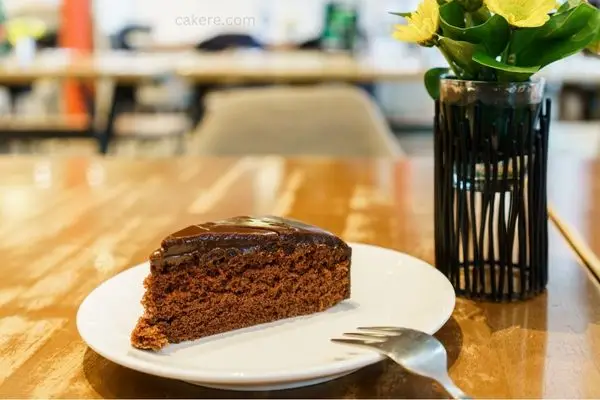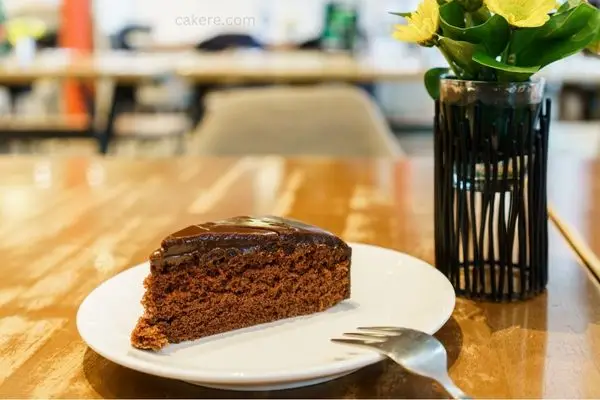 How To Make Moist Chocolate Cake
Ingredients  
1 ½

teaspoons

vanilla extract

3

eggs

1 ¾

cups

white sugar

1

cup

margarine

1 ½

cups

milk

2 ½

cups all-

purpose flour

6

tablespoons

unsweetened cocoa powder

1 ½

teaspoons

baking soda

1

teaspoon

salt
Instructions 
Preheat your oven to 350 degrees Fahrenheit (175 degrees Celsius).Grease and flour a 9x13 inch pan.Sift together the flour, cocoa, baking soda and salt in a medium bowl and set it aside.

In a large bowl, cream the margarine and sugar until it becomes light and fluffy.Beat in the eggs one at a time, then stir in the vanilla.Add the flour mixture to the large bowl alternately with the milk, mixing just until incorporated.

Bake in the preheated oven for 40 to 45 minutes, or until a toothpick inserted into the center of the cake comes out clean.Allow the cake to cool completely before serving.
Pro Tips for Making Moist Chocolate Cake
Baking the perfect chocolate cake can be a challenging task, but with these pro tips, you will be able to create a moist and delicious cake every time. Whether you're a beginner baker or a seasoned pro, these tips will help you achieve a chocolate cake that is moist, rich, and full of flavor.
Use high-quality ingredients
The quality of your ingredients will greatly affect the outcome of your cake. Be sure to use high-quality cocoa powder, chocolate, and butter. The best cocoa powder will have a rich and intense chocolate flavor, while high-quality chocolate will be smooth and creamy. Using high-quality unsalted butter will also make a big difference in the texture and flavor of your cake.
Measure your ingredients accurately
Measuring your ingredients accurately is key to success in baking. Make sure to use a kitchen scale to weigh your ingredients, rather than relying on measuring cups, which can be inaccurate. This is particularly important when it comes to dry ingredients such as flour, cocoa powder, and baking powder.
Use buttermilk
Buttermilk is a key ingredient in making a moist chocolate cake. The acidity in buttermilk reacts with the baking soda, which helps the cake to rise and become fluffy. Buttermilk also helps to keep the cake moist and adds a subtle tangy flavor. If you don't have buttermilk, you can substitute it with a mixture of milk and lemon juice or vinegar.
Use the right type of sugar
When making a chocolate cake, it is important to use the right type of sugar. Granulated sugar will create a tender crumb, while brown sugar will add a caramel-like flavor and a denser texture. A combination of both granulated sugar and brown sugar is a great option for a balanced flavor and texture.
Melt the chocolate properly
Melting the chocolate properly is crucial for a smooth and creamy texture in your cake. It is best to use a double boiler or a heatproof bowl set over a pot of simmering water. Stir the chocolate continuously until it is completely melted and smooth. Avoid overheating the chocolate, as this can cause it to seize or become gritty.
Don't overmix the batter
Overmixing the batter can cause the cake to become tough and dense. Be sure to mix the batter just until all the ingredients are combined. Once the chocolate is added to the batter, fold it in gently to prevent overmixing.
Conclusion
There you have it – the ultimate moist chocolate cake recipe that is sure to impress your family and friends. Whether you serve it as a dessert or enjoy it with a cup of coffee, this cake is the perfect treat to indulge in. So go ahead and try it out, we guarantee you won't be disappointed!
You May Also Like