When you plan to serve a cake in next day, a question always knocks us "Is this cake long last for the next few days? " You can freeze a cake with frosting, slices, or without frosting.
Maintaining the proper freezing rules of cake, we're able to keep the better version of cake for several days. But when we buy a cake from Costco, is it long last also? this is the point that we will discuss in this article.
What is Costco?
Costco is a Wholesale Corporation discount store in America. They also know as, warehouse clubs or wholesale clubs. They offer bulk quantities of merchandise, cakes, electronics, computers, furniture, outdoor living, appliances, jewelry, or others products at deeply discounted prices for their club members. Club members pay them annually. It is one of the largest retailers in the world.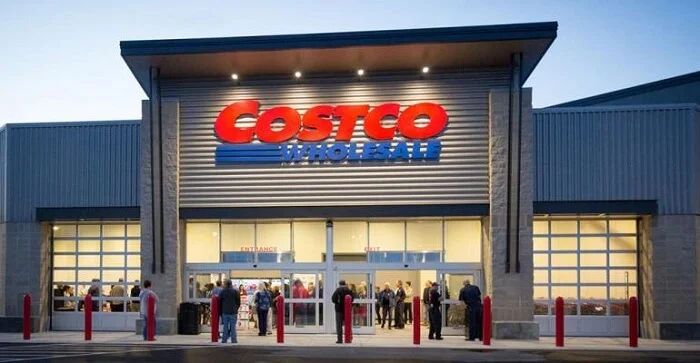 When one thinks of Costco, visions of endless aisles stocked and stacked with everything from condiments to camping equipment come to mind — with free food samples awaiting around every corner. Many shoppers believe that the true crown jewel of the colossal collection of Costco is the iconic sheet cake of retailers.
Costco offers a cake design for every occasion, age, and personality. The bakery team of the retailer can craft exactly 27 unique icing illustrations to adorn your confection. Birthday motifs include a rainbow, rose bouquet, princess crown, and an "over-the-hill" version for when your party guest of honor is turning 40. If it is an important life event, the bakery of Costco has a cake design for it. 
How to do long last Costco cake
But do you know how long is the Costco cakes last? Well, The shelf life of a cake depends on its preparation method and how it is stored. Typically, a cake can last up to four days without going bad.
Kept in the fridge, cake with buttercream or ganache topping will last for 3-4 days. If the cake has custard, cream, cream cheese, or fresh fruit, it will last 1-2 days at most. If your cake has cream cheese frosting, then refrigerate for 1-2 days at most and then allow to come up to room temperature before serving.
However, it usually has a label on the top or the side of the cake box, instructing you how long it will remain good. It lasts at least a week when covered with the resealable plastic that comes in from Costco.
To get rid of moisture, you can wrap cake with aluminum foil.
What you need to know before buying a Costco cake
You will find a crew of shoppers obsessed with the cakes for sale in the bakery section. Here is what you need to know before buying a Costco cake.
1. They are very cheap
You can get it for $18.99, to be exact — to order a half sheet cake from Costco. Chances are, you could not beat that price even if you made one yourself. It beats out the competition, too. BJ's, another big-box store, sells a similar-sized cake for $24, and Walmart's is nearly $25.
2. You can feed so many people
You can serve 48 guests with just one of Costco's half sheet cakes. That means you have spent just 39-cents per person.
3. One cake weighs more than a newborn
If you set your half sheet cake on a scale, the number would read about nine-and-a-half pounds. According to Costco's order form, two of those pounds are the mousse filling of the cake.
4. There are only two flavors offered
You can either order what Costco refers to as a white cake — a.k.a. vanilla or a chocolate cake. The former is a vanilla sheet cake filled with vanilla cheesecake mousse iced with white buttercream. The next version is the chocolate sheet cake, chocolate mousse filling, and chocolate buttercream icing.
5. You can take one home on the spot
Costco keeps its bakery section full of ready-made sheet cakes, some plain, some with birthday messages. You can take one home with festive designs.
6. Bakers can decorate in more than two dozen ways
The sheet cake order form reveals nearly 30 designs to choose from for you. There are many ways to frost a sheet cake with balloons or roses. You may find some more offbeat ones, like a pirate ship, a skateboard, or a party owl, whatever that means.
Final Thoughts
When buying your favorite cake from Costco and need to long last for few days, you can easily do so following the freezing rules of a cake.
You Might Also Like