Whether it's a special occasion or a delightful treat, cakes have always been a crowd-pleaser. But what do you do when you have a surplus cake or need to prepare in advance for an event? Freezing a cake is a practical solution that allows you to keep it fresh and ready to serve whenever you need it.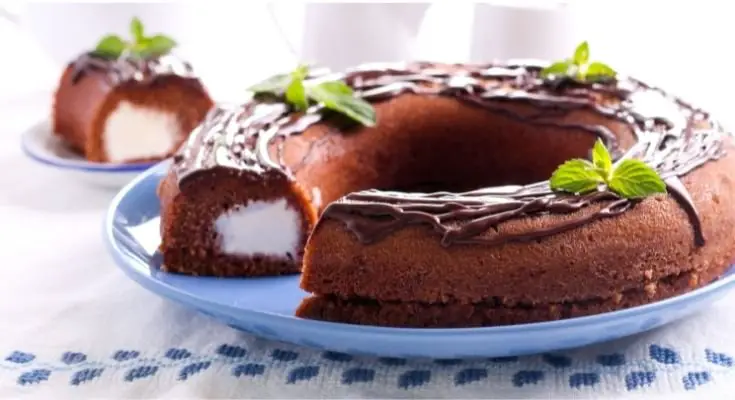 Why Would You Want to Freeze a Cake?
Freezing a cake is a fantastic way to preserve its taste and texture for an extended period.
There are various scenarios where freezing a cake comes in handy. Some of the most common reasons include:
Baking in Advance: When you have a busy schedule, baking a cake in advance and freezing it allows you to save time without compromising on freshness.
Leftovers: If you have leftover cake after a celebration, freezing it lets you savor the deliciousness over time.
Special Occasions: For events like birthdays or anniversaries, freezing a cake ahead of time ensures you have a delectable dessert without the last-minute rush.
Bulk Baking: Whether you run a bakery or enjoy baking in large quantities, freezing cakes enables you to manage your inventory efficiently.
The Best Types of Cakes for Freezing
Not all cakes are created equal when it comes to freezing. Some cakes freeze exceptionally well, retaining their taste and quality, while others may suffer from freezer burn or texture changes. Here are some of the best types of cakes for freezing:
Sponge Cakes: Light and airy sponge cakes freeze remarkably well due to their low fat content.
Butter Cakes: With their rich and dense texture, butter cakes freeze beautifully and remain moist after thawing.
Pound Cakes: Pound cakes' dense crumb and buttery flavor make them ideal candidates for freezing.
Cheesecakes: Creamy and luscious, cheesecakes freeze wonderfully, especially if they have not been topped with fruit or delicate decorations.
Steps to Freeze a Cake Properly
Freezing a cake requires careful preparation to ensure it stays fresh and tasty when it's time to enjoy it. Follow these steps to freeze a cake properly:
Cooling the Cake
Allow the freshly baked cake to cool completely at room temperature. Avoid freezing a warm cake, as it can lead to condensation inside the wrapping.
Wrapping the Cake
Wrap the cooled cake tightly in plastic wrap, ensuring there are no exposed areas. For additional protection, place the wrapped cake in an airtight container or a resealable plastic bag.
Freezing the Cake
Place the wrapped cake in the freezer on a flat surface, making sure it won't be disturbed. For multiple layers, use parchment paper between each cake to prevent sticking.
How to Thaw a Frozen Cake
Thawing a frozen cake is just as crucial as freezing it to maintain its quality. Here's the proper way to thaw a cake:
Refrigerator Thawing: Transfer the frozen cake from the freezer to the refrigerator. Allow it to thaw slowly for several hours or overnight.
Room Temperature Thawing: If time is limited, you can thaw the cake at room temperature. Keep an eye on it to prevent any unwanted moisture.
Tips to Ensure Freshness After Thawing
To ensure your thawed cake tastes as good as fresh, consider these tips:
Avoid Frequent Thawing and Freezing: Repeatedly thawing and refreezing a cake can degrade its quality, so try to plan and freeze only once.
Serve the Cake at Room Temperature: Allow the cake to reach room temperature before serving to maximize its flavor and texture.
Use Proper Wrapping Techniques: Securely wrap the cake to prevent freezer burn and maintain its taste.
Add Fresh Toppings: If desired, add fresh toppings or decorations after thawing to enhance the cake's appearance and flavor.
FAQs
Can You Freeze a Decorated Cake?
Yes, you can freeze a decorated cake, but it's essential to choose sturdy decorations that can withstand freezing and thawing.
Can You Freeze a Cake with Cream Frosting?
While cream frostings can be frozen, they may have slight textural changes upon thawing. Consider stabilizing the cream before freezing.
How Long Can You Keep a Cake Frozen?
Properly wrapped, a cake can be kept frozen for up to three months without compromising its quality.
Can You Freeze a Cake with Fruit Filling?
Yes, you can freeze a cake with fruit filling, but keep in mind that some fruits may become softer after thawing.
Conclusion
Freezing a cake can be a lifesaver when it comes to preserving the delectable taste of your favorite treats.
With the right preparation and storage techniques, you can enjoy a delicious cake even days or weeks after it's been baked.
Whether you're baking in advance or managing leftovers, freezing cakes is a fantastic option that allows you to indulge in sweetness whenever you desire.