If you're a fan of blueberries and frosting, then blueberry frosting is the perfect combination for you. This creamy, fruity frosting is the perfect addition to cakes, cupcakes, and other desserts.
In this article, we'll show you how to make the perfect blueberry buttercream frosting that will have your taste buds dancing with joy.
We'll also answer some of the most common questions about blueberry frosting and provide you with some tips and tricks for making it even better.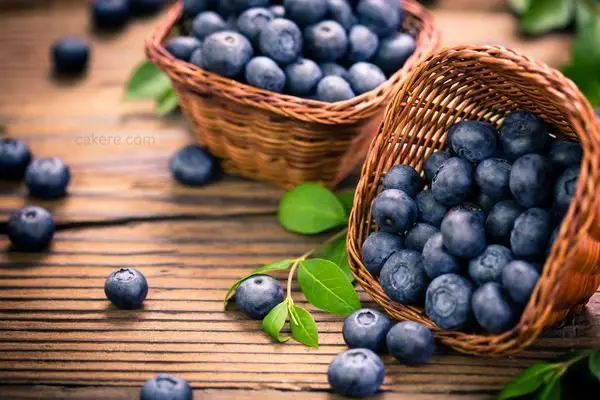 What is Blueberry Frosting?
Blueberry frosting is a sweet, creamy frosting made with fresh blueberries and buttercream. It's the perfect addition to any dessert that needs a burst of fruity flavor.
This frosting can be made with fresh or frozen blueberries and can be used to top cupcakes, cakes, and more. It's a great way to add a pop of color and flavor to any baked good.
Ingredients for Blueberry Frosting
To make blueberry frosting, you'll need the following ingredients:
1 cup fresh or frozen blueberries
1/4 cup water
1/2 cup unsalted butter, softened
4 cups powdered sugar
1 teaspoon vanilla extract
Pinch of salt
Steps to Make Blueberry Frosting
Now that you have your ingredients, let's get started on making blueberry frosting.
Step 1: In a small saucepan, combine the blueberries and water. Bring to a boil over medium heat and let simmer for about 10 minutes, or until the blueberries have burst and the mixture has thickened.
Step 2: Remove the blueberry mixture from the heat and let it cool to room temperature.
Step 3: In a large bowl, beat the softened butter with an electric mixer until it's creamy and smooth.
Step 4: Gradually add in the powdered sugar, mixing well after each addition.
Step 5: Add in the vanilla extract and salt and mix well.
Step 6: Add the cooled blueberry mixture to the buttercream and mix until well combined and smooth.
Step 7: Use the blueberry frosting immediately or store it in an airtight container in the refrigerator for up to one week.
Tips for Making Blueberry Frosting
Use fresh blueberries if possible, as they will provide the best flavor and texture.
If using frozen blueberries, be sure to thaw them completely before using.
If your blueberry mixture is too thin, you can thicken it by adding a bit more powdered sugar.
If your blueberry mixture is too thick, you can thin it by adding a bit more water.
For a more intense blueberry flavor, add a bit of blueberry extract to the frosting.
Use the frosting immediately after making it for the best flavor and texture.
Blueberry Frosting Variations
If you want to switch things up a bit, here are some variations you can try:
Lemon Blueberry Frosting
Add the juice and zest of one lemon to the frosting for a bright and tangy flavor.
Cream Cheese Blueberry Frosting
Add 4 ounces of softened cream cheese to the buttercream for a tangy, creamy frosting.
Blueberry Whipped Cream Frosting
Add 1 cup of heavy cream to the frosting and whip until light and fluffy for a lighter, whipped cream frosting.
Conclusion
In conclusion, blueberry frosting is a delicious and versatile frosting that can be used in a variety of desserts. Whether you're making cupcakes, cakes, or other baked goods, this sweet and fruity frosting is sure to be a hit.